Vacancies are posted on behalf of other organisations from across North Wales and the surrounding areas.  Please 'click' on the job title for the vacancy details. 
Peer Mentors North Wales – Hafal

Location: Wrexham
Salary: £17,169 pro rata
Hours: Full hours per week
Closing Date: 31st May 2017
Interview Date: 7th June 2017
An exciting opportunity has arisen across North Wales for motivated, enthusiastic and dedicated individuals to join Cyfle Cymru our new Our of Work Peer Mentoring Service.  Working for Hafal as part of a multi-agency team, you will mentor individuals towards training and employment opportunities.
Mae cyfle cyffrous newydd ar gael yng Ngogledd Cymru i unigolion brwdfrydig ac ymroddedig i ymuno â Cyfle Cymru, sef ein Gwasanaeth Mentora Cymheiriaid Di-waith.  Yn gweithio i Hafal fel rhan o dîm aml-asiantaeth byddwch yn mentora unigolion i fanteisio ar gyfleoedd hyfforddinat a chyflogaeth.
To apply, please submit your Application Form and Equal Opportunities Statement and Recruitment Monitoring Form to recruitment@hafal.org.  All documents can be downloaded at: http://www.hafal.org/jobs/peer-mentors-north-wales/
If you have any queries or need any assistance in submitting your application, please contact 01792 816 600 or by email to recruitment@hafal.org. 
___________________________
Living Well Centre Assistant – Hospice of the Good Shepherd
Location: Backford, Chester
Salary: £14,913 – £16,515 (FTE based on 37.5 hours per week)
Hours: 15 hours per week
Closing Date: 29th May 2017
The Living Well Centre at the Hospice of the Good Shepherd is seeking an experienced Health Care Assistant with transferable skills to work with us as part of a multi-disciplinary team.  You will have the confidence and ability to work as part of the team with patients in the Centre, enabling and supporting people to live as well as they can with a life limiting condition.  Positive and enthusiastic with a genuine interest in palliative care, your communication and interpersonal skills will enable you to provide practical and emotional support and to thrive in a friendly working environment.
The Hospice provides a generous package to include 28 days holiday plus public holidays; a contributory pension scheme (existing NHS pension members may remain in the scheme); free car parking; learning and development opportunities; a staff support service and a pleasant working environment.
For a more detailed Job Description, please use the following link: Living Well Centre Assistant.
If you would like to discuss the role further, please contact Liz Taylor, Living Well Centre and Community Development Manager, directly on 01244 851 091.
_________________________
Assistant Shop Manager – British Red Cross

Location: Caernarfon
Salary: £8,162 for 21 hours per week
Contract: Permanent
Closing Date: 28th May 2017, 23:59 hours
We are recruiting for an Assistant Shop Manager who will be responsible for supporting the Shop Manager witht the successful delivery of a customer focussed shop team that is the 'window of the Red Cross' on the high street.  In this hands-on role, you will assist the Shop Manager in supervising a team of dedicated staff and volunteers, and strive towards the shops goals. 
The Assistant Shop Manager will uphold the reputation of the organisation and engage with local trading opportunities to maximise contributions to the shops whether this is through stock donations, volunteer hours or cash donations.
You will be required to deputise for the Shop Manager on occasion and ensure the smooth running of the shop during these times, ensuring you are able to deal with financial transactions accurately and deliver a high standard of shop floor management, including health and safety guidance and merchandising duties.
The Job Description and Person Specification can be downloaded from the British Red Cross website.
Should you have any questions on this role, please email recruitment@redcross.org.uk or call 0300 004 0554 quoting reference REQ0000013UR. 
_________________________
Lottery Canvassers – Nightingale House Hospice

Door-to-Door Lottery Canvassers
Self-employed
Commission based
Wrexham/North East Wales
We are looking for confident, friendly and passionate people to join our new Door-to-Door Lottery Canvassing team to promote our successful lottery in North East Wales and the Border areas.
Our role very much suits ex door-to-door and venue professionals from both the utilities and fundraising backgrounds as well as face-to-face experienced sales staff.  You will need to impress us with your excellent communication and interpersonal skills.  We also expect that you will be able to demonstrate that you are hardworking, motivated and results driven.
The position will appeal t a self-employed person who has door-to-door sales experience and the ability to achieve new business.  You will be a self-motivated individual who can be flexible on your working hours to suit the needs of the business.  You will be target driven and a proven achiever.  Use of your own car is essential.
For further information, please email pat.walmsley@nightingalehouse.co.uk or call on 01978 316 811.
__________________________
Marketing and Communications Manager – Nightingale House Hospice

Location: Wrexham
Salary: £21,000 to £25,000 depending on experience
Hours: 37 hours per week
Closing Date: 30th May 2017
Bored of the regular 9-5 job and after something a little more exciting?  Then the role of Marketing Manager to Nightingale House Hospice may be the role for you.
We are seeking an imaginative, creative and commercially astute Marketing person to support the marketing of all aspects of the hospice and it subsidiary companies.  The successful candidate will have to demonstrate good traditional creative copy writing blended with skill and knowledge of writing for and managing digital media.
This newly created position reporting to the Director of Income Generation and the CEO will have the responsibility for developing all marketing ideas to support the income generation team in maximising income as well as promoting the charity to both the community it serves and businesses using a wide range of communication tools with emphasis on digital marketing. 
*Previous applicants need not apply.
For further information about this post and details on how to apply, please contact Pat Walmsley at pat.walmsley@nightingalehouse.co.uk or call 01978 316 811 for further details.
The Job Description can be downloaded from http://www.nightingalehouse.co.uk/job-vacancies/
_________________________
Playworkers – Bwlchgwyn Cabin Crew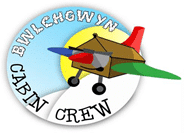 Bwlchgwyn Cabin Crew, Wrexham is seeking to recruit Senior Playworkers and Playworkers for maternity cover and also for sessional workers during term time and/or school holidays.
This established after school, nursery plus and holiday club offers childcare for children aged 3 to 12 years. This is an ideal opportunity for anyone with a relevant childcare qualification to work in a fun, vibrant and quality childcare setting which offers a variety of care. We will expect the individual to be energetic, enthusiastic and be able to easily relate to children and young people. Also, to be able to plan and lead activities that engage all children inside and outside as well as be able to design specific areas to develop high quality play for a varied age range of children, accessible to all. The successful applicant will work closely with the Supervisor to:
– Ensure the legal obligations as set out in the relevant regulations are met
– Assist with the smooth operation of the club
– Liaise with relevant statutory and non-statutory agencies as well as parents
– Ensure children's safety at all times as well as making sure they have fun
Applicant should have:
– Have a minimum NVQ Level 2 childcare qualification
– Experience of working in childcare, preferably out of school care
– Good communication skills with both children and adults
– Be able to work on their own initiative
– Be a highly motivated, enthusiastic individual
– Have the ability to work flexibly
Additional Requirements(not essential):
– Possess first aid, food hygiene & child protection qualifications
– Provide evidence of planning & leading both indoor and outdoor activities
– Provide evidence of designing and creating specific areas of play
Bwlchgwyn Cabin Crew is an Equal Opportunities Employer.  The posts will be subject to an enhanced CRB check and references.  Applications to be made by email or post by way of CV and a covering letter explaining why you feel you would be suitable initially.

Closing Date: 29th May 2017
Please email bwlchgwyncabincrew@hotmail.co.uk or by post to: Bwlchgwyn Cabin Crew, Bwlchgwyn CP School, Brymbo Road, Bwlchgwyn, Wrexham LL11 5UA
_________________________
Stonewall Cymru Work Placements
Stonewall are looking for LGBT candidates aged 16-25 to undertake a week of volunteer work experience with one of our Diversity Champions in Wales.
People perform better when they can be themselves, and through our Work Placements Programme, lesbian, gay, bi and trans young people will receive support from a mentor to improve their confidence, learn new skills and gain valuable experience of working with an LGBT-friendly employer.
Past organisations who have hosted placements include:
Welsh Government
National Assembly for Wales
Cardiff University
New Law Solicitors
Office of National Statistics
Stonewall would like to invite any LGBT young person to apply, no matter their experience, and would particularly welcome applications from young people who are not in employment, education or training.  Successful applicants will then be matched with a workplace based on their interests, and the experience they hope to gain.
APPLY NOW!
http://www.stonewallcymru.org.uk/work-placements
________________________________
Supporter Data Officer – North Wales Wildlife Trust
Location: Bangor
Salary: £16,306 – £18,518 pro rata per annum
Hours: 10.5 hours per week
Contract: Permanent
Closing Date: 5pm, 16th June 2017
Interviews: Will take place in Bangor during the week beginning 26th June (likely on Friday 30th June.  Details TBC)
This permanent post will ensure the accurate maintenance of supporter records in North Wales Wildlife Trust's database and undertake a variety of administrative tasks related to them. 
Further information and application details can be found at: http://www.northwaleswildlifetrust.org.uk/jobs/supporter-data-officer
____________________________
Regional Coordinators – All Wales BME Engagement Programme

Location: South West Wales; Central South Wales; South East Wales; Mid & North Wales (there will be 4 Regional Coordinators for each of the 4 regions)
Salary: £10,000 per annum (£20,000 per annum pro rata)
Hours: 17.5 hours per week (0.5 FTE)
Closing Date: 8th June 2017, 5pm
Please find attached the Job Description for further information and Application Form: EYST All Wales Regional Coordinator JD  EYST Application Form 2017
______________________________
Victim Help Officer (VHO) – Victim Support
Location: St Asaph
Contract: Permanent
Closing Date: 2nd June 2017
You will be required to undertake comprehensive assessments of the needs of victims and ensure the needs are met using a number of different resources available to you. This new model for support services to victims is the first of its kind in the North Wales area and challenges all policing and justice agencies to change their approaches and pushes concepts of evidence-based police and service delivery to new levels in the field of victim/witness services.
In this position you will contact Victims by telephone to undertake a comprehensive needs assessment and commission a range of services to support identified needs if appropriate. You will refer victims to partner agencies and contact approved suppliers to deliver services to victims. You will also direct referrals to appropriate colleagues to allocate Victim Support workers for further support. You will be required to make follow up contact with Victims to check that the service has been appropriately and satisfactorily delivered. Experience of working in a telephone based work environment would be desirable.
The successful applicant will provide care and specialist advice to victims, and act as the single point of contact throughout the progress of the support package.
Further information and application details can be accessed via the following link: https://www.charityjob.co.uk/jobs/victim-help-officer-vho-/505890?tsId=2&referrerIsJobSearch=True&returnUrl=https%3A%2F%2Fwww.charityjob.co.uk%2Fjobs%2Fwales
______________________
Digital Champion, Gwytnwch Digidol/Digital Reselience – Gwynedd
Location: Gwynedd
Salary: £15,103 pro rata per annum
Hours: 22.2 hours per week (open to negotiation)
Closing Date: 13th June 2017
We are recruiting for a Digital Champion for the Gwynedd project. The postholder(s) will work across Gwynedd to understand and track ICT courses and access points that are available, to test basic digital skills and offer on the spot coaching help with basic ICT. We welcome applicants interested in job share or part time work.
You will already have some experience in community based work and be a confident user of computers and the internet. Fluency in Welsh and English are considered essential for this post. Citizens Online is a UK charity committed to researching, addressing and promoting the issues of digital inclusion.
Digital Resilience is a new approach developed by Citizens Online to help partnerships of local public service providers join up digital skills activity and share resources with the aim of developing a sustainable 'digital ecosystem' to support the uptake of digital skills and services. Digital Resilience in Gwynedd is supported by Gwynedd Council.
The post-holder will work alongside a full-time Local Project Co-ordinator (already in post) in Gwynedd.
Rydym yn chwilio am Hyrwyddwr Digidol ar gyfer project Gwynedd. Bydd deiliaid y swydd yn gweithio ar draws y sir, er mwyn deall ac olrhain cyrsiau technoleg gwybodaeth a'r pwyntiau mynediad sydd ar gael, gan brofi sgiliau digidol a chynnig hyfforddiant sylfaenol. Rydym yn croesawu ymgeiswyr sydd â diddordeb mewn rhannu swydd neu waith rhan amser. Byddwch eisoes wedi cael rhywfaint o brofiad o waith cymunedol ac yn hyderus wrth ddefnyddio cyfrifiaduron a'r rhyngrwyd.
Mae'r gallu i gyfathrebu'n rhugl yn y Gymraeg a'r Saesneg yn hanfodol ar gyfer y swydd. Mae Citizens Online yn elusen genedlaethol sydd wedi ymrwymo i ymchwilio, ymateb a hyrwyddo materion cynhwysiad digidol. Datblygwyd Gwytnwch Digidol fel dull newydd o gefnogi partneriaethau darparwyr gwasanaethau lleol er mwyn cysylltu gweithgareddau sgiliau digidol a rhannu adnoddau, gyda'r nod i greu 'amgylchedd ddigidol' i uchafu'r defnydd o sgiliau a gwasanaethau digidol.
Cefnogir Gwytnwch Digidol Gwynedd gan Gyngor Gwynedd. Bydd deiliaid y swydd yn gweithio ochr yn ochr a'r Cydlynydd Prosiectau Lleol (eisoes mewn swydd) yng Ngwynedd.
Cytundeb mewn egwyddor hyd ar Mai 2018 yn seiliedig ar berfformiad y person a'r project. Potensial ar gyfer estyniad amodol ar gyllid./ Agreement in principle for funding until May 2018 based on performance of person and project. Potential for extension subject to funding.
Further information and application details can be accessed via the following link: https://www.charityjob.co.uk/jobs/digital-champion-gwytnwch-digidol-digital-resilience-gwynedd/505948?tsId=1
________________________
Visitor Assistant – DangerPoint
Location: DangerPoint, Talacre
Salary: National Minimum Wage
Hours: 25 hours per week, normally 9.30am to 2.30pm (Monday to Friday, however this may vary on occasions)
Contract: Fixed-term for 6 months, extension subject to funding
Closing Date: 4th June 2017
Start Date: 3rd July 2017
Please note: Due to the role being funded through Job Growth Wales, this opportunity is only available to applicants aged between 16 and 24 years old.
For full details and to apply for the role, please go to https://ams.careerswales.com/Public/Vacancies/View.aspx?vid=38259
_______________________
Business Development Manager – Age UK
Location: Warrington
Salary: £35,000 to £37,000
Contract: Permanent
Closing Date: 25th May 2017
A driven and dynamic Business Development Manager is required to join Age UK Trading CIC division and be part of the Living Solutions team, developing new and existing projects.  The successful candidate will have B2C experience and demonstrate broad understanding of consumer markets to be able to grow the current portfolio into a £50 million income stream. 
Job Role:
Optimising networking activity to create business opportunities.
Identify and research new products in line with customer feedback and requirements.
Create a review mechanism to deliver competitive products with a clear recommendation process.
Negotiate commercial terms and manage the contract process.
Work closely with team members to generate cross functional income.
Assess existing product range and continue to develop improvements in line with customer charter.
Experience:
Experience within the commercial sector and an understanding/appreciation for the charitable commercial market.
Business development and management including; negotiation, bid writing, costing and pricing, tendering and securing external income.
Ability to research and analyse data.
Project management.
Strong communication and interpersonal skills.
Inclusive
Travel is required as part of this role and on occasion, some meetings may require overnight stays. 
The Job Pack can be downloaded from the Charity Job Website.
_______________________
Employer Partner Vacancy – Chwarae Teg Agile Nation2
Location: Office base Colwyn Bay
Salary: £29,463 per annum pro rata
Hours: Part-time or full-time considered (21 hours – 35 hours)
Contract: Fixed-term until 31st March 2018
Closing Date: 23:59pm Sunday 28th May 2017
Interview Date: Week commencing 5th June 2017
In the role of Employer Partner, you'll spend the majority of time meeting with businesses getting to understand the business goals, drivers and ambitions. You'll use your knowledge of HR, organisational development, equality, diversity and modern working practices to support your client's to attract, retain, develop and inspire an inclusive culture.
Psst …You may think we just recruit women but we definitely don't. We pride ourselves in Chwarae Teg on being an equal opportunities employer and welcome applications from anyone excited by and experienced for this role.
This role presents a great opportunity to use your coaching, influencing and communication skills to help businesses move towards greater gender equality. The ability to converse in the Welsh language would also bring an added benefit to both our team and clients. It's not essential though.
You'll be spending a significant proportion of your time out and about, meeting businesses. You'll be fully kited out with equipment so you can do the job anywhere, at any time.
Visit our website to apply: http://www.cteg.org.uk/about-us/chwarae-teg-careers/
To find out more about the Employer Programme visit: http://www.agilenation2.org.uk/for-employers/
________________________________
Home Solutions Service – Cleaner/Support Worker
Do you want a part-time job?
Do you live in Central or South Wrexham?
We are looking for part time cleaner/support workers in both central Wrexham and South Wrexham areas including Chirk, Ruabon and Rhos.
Working hours would be between 9:30am and 4:30pm Monday to Friday, availability is discussed on an individual basis.
Must be able to drive, have access to a car and hold a full driving license.
Pay £7.50 per hour plus 35p per mile travel expenses.
The position involves general domestic cleaning, shopping, laundry, ironing and assisted visits.
DBS police check is required for this position.
For more information or to request an application form please contact Maria or Hayley on 08450549969 or info@acnew.org.uk
______________________________
Catering Assistants (Bank) – CAIS Social Enterprises

£National Living or Minimum Wage
We are looking for reliable and flexible individuals to join our social enterprise team, working on a bank basis.  We have multiple catering outlets in North Wales, including Porter's Coffee Shop and Bistro in Colwyn Bay, Troop Café in Llandudno, and Porter's Coffee Shop in Rhyl, as well as our Mobile Catering Trailer covering outside events across North Wales.
We have a variety of opportunities available, which include:
Front of House Assistants – within the cafés/events trailer.
Kitchen Assistants – within the cafés/events trailer.
Outside Catering Assistants – perparation and delivery of buffets to external customers.
You will have experience of working within a busy café environment or providing catering at outside events, and/or working within a busy kitchen environment, preparing meals from a varied menu.  A Level 2 Food Hygiene Certification and a full driving licence are essential.  The ability to speak Welsh would be advantageous but is not essential.
Further information and application details can be found at: http://www.cais.co.uk/current-vacancies/
__________________________
Speciality Doctor – Nightingale House Hospice

Employer: Betsi Cadwaladr University Health Board
Location: Nightingale House Hospice, Wrexham
Pay Band: Speciality Doctor (salary will be based upon appropriate NHS scales, qualifications and experience)
Sessions per week: 10 (Job Share considered) on-call rota commitment required
Department: Palliative Medicine
Closing Date: 29th May 2017
Nightingale House Hospice is looking for an enthusiastic individual to join their well established medical team providing specialist palliative care to people living with life limiting illness. The post holder will be employed under NHS contract by Betsi Cadwaladr University Health Board and will be wholly based through service level agreement at Nightingale House Hospice in Wrexham. As a charity our services are free to people over the age of 18 within the catchment area of North East Wales and the border areas, this covers a population in the region of 300,000.
The successful applicant will join a dedicated medical team led by a Consultant in Palliative Medicine. Nightingale House is a purpose built hospice currently with 12 inpatient beds and active outpatient and day care facilities. There are close links with the other specialist palliative care services in the community and with the hospital specialist palliative care team based in the Wrexham Maelor District General Hospital, and with the cancer treatment units in Wrexham and Glan Clwyd hospitals. We provide a full suite of services to ensure that all the physical, psychological and spiritual care needed by our patients and their families and carers are met using a multi-professional approach.
Applicants must possess full registration with the GMC.
Please note that this post is subject to an Enhanced DBS.
For an informal chat or further information regarding this post, please contact Pat Walmsley HR Officer who will arrange a visit to meet the team,  on 01978 316 811.
________________________
Carer Support Workers – Carers Trust
Closing Date: Ongoing
We are seeking to recruit Carer Support Workers in the Wrexham area.  Car owner essential.  Mileage allowance, holiday pay and enhanced rates of pay for evenings and weekends.
For more information, please go to: http://www.nwcrossroads.org.uk
Or contact Carers Trust North Wales, Head Office on 01492 542 212.
________________________
Youth and Community Organiser – TCC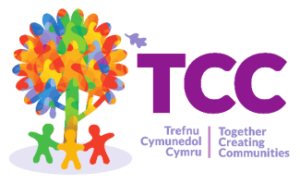 Location: Based at TCC's office in Wrexham, but the work will be delivered in a variety of locations across North Wales.
Salary: Starting salary expected to be paid at JNC point 12 (£22,441) pro rata for below 37 hours; for exceptional candidates, consideration may be given for a higher salary starting point.
Hours: This is a full-time post, though part-time working from 30 hours upwards may be considered.
Contract: Maternity cover (12 months)
Closing Date: Midday on Friday June 2nd 2017
Interview: Week commencing 26th June
Post starts: Thursday 24th August
Further information and application details can be found on our website: http://www.tcc-wales.org.uk.
To apply, submit a completed application form along with your CV to TCC's lead organiser Ms Sam Rex-Edwards: sam@tcc-wales.org.uk. 
An open afternoon and open evening will be held on Thursday May 25th for interested candidates to find out more about TCC and the role.  To book your place, contact 01978 262 588.
________________________
Self-employed Sessional Workers – Domestic Abuse Safety Unit, Flintshire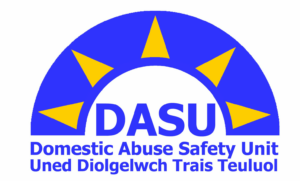 The Domestic Abuse Safety Unit, Flintshire is recruiting self-employed, experienced sessional workers to cover staff holidays.  Information about the projects we manage can be found on our website which is: http://www.dasuflintshire.org
DASU is a specialised organisation that supports women and men experiencing domestic abuse – preference will be given to applications from people with experience of working within a similar organisation.  Competitive rates of pay.  Enhanced DBS check necessary before work can commence.
For further information and/or application form, please contact Rachael Roberts on 01244 830 436 or by email to dasu@btconnect.com. 
__________________
 Are you Looking for Work in Care?  
Joining PA Finder makes finding the right job easier:
PA Finder is a register of personal assistants looking for work and is available online to people with disabilities who need support to live independently.  We have employers in Flintshire who are currently looking for personal assistants.  Make it easy for them to find you by joining PA Finder.
Joining PA Finder is free of charge.
Your profile is visible to potential employers 24/7.
You can say when and where you would like to work.
Being on PA Finder does not stop you from looking for other work or holding other jobs (e.g. if you work part-time and would like more hours).
Find out more, contact the PA Finder Team
Tel

: 01226 736 602

Email

:

pafinder@penderelstrust.org.uk
*Please note, you will be applying to join the register, not for a specific job role.  Once employed, your employer will be the person you support, not Penderels Trust.
________________
Autism Initiatives  Vacancies in North Wales 

Autism Initiatives is a charity, which has been providing specialist support and education services to people with Autism Spectrum Conditions (ASC) since 1972. As an organisation we pride ourselves on the delivery of person centred services.
We currently have job vacancies for Support Workers in North Wales. If you can include on the application form the hours you are ideally looking for as well please? The full details are on the AI website through the link below:
http://www.autisminitiatives.org/work-with-us/current-vacancies/default.aspx
On the website you will find all the supporting documents for the roles and application forms.
We currently have a vacancy for a Service Manager in North Wales.  Full details are on the AI website through the link below:
http://www.autisminitiatives.org/work-with-us/current-vacancies.aspx?pg=default.aspx&vacancy=WAL52&vacancyid=1352
________________________
Director of People – St John Cymru-Wales

Location: Cardiff
Salary: £45,450 – £55,550 per annum
Hours: Full-time
Contract: Permanent
Closing Date: 5pm on 27th May 2017
This is a crucial senior management post.  Managing a small professional team, you will have full responsibility for the people management activity for St John Cymru Wales, covering employees and volunteers.
Job Role:
Human resources
Volunteer membership support
Safeguarding
Health & Safety
The focus of the role centres on driving people management strategy and managing the people directorate team, procedures and processes.
As a member of the Senior Management Team, the People Director will co-operate closely with the Chief Executive, senior management team and Trustee's in the overall strategic, financial and operational development of the Charity.
To be considered for this role you will have extensive experience in a senior generalist HR role. A relevant first degree or equivalent is required ideally with a post graduate qualification in HR or relevant subject and membership of CIPD. You will also be able to demonstrate the range of skills and abilities essential to effective HR including outstanding communication, influencing and interpersonal skills as well as a thorough knowledge of relevant legislation.
For full details of the role including the required personnel specification, please download the job description using the following link: http://www.recruit3.org.uk/9278
To apply, please email your CV and covering letter to keith@stjohnwales.org.uk.  For more information, contact Keith Dunn, Chief Executive on 029 2044 9643.
____________________
Deputy Warden – Chester Quaker Meeting House
Location: Chester
Salary: £8.71 per hour
Hours: 5 to 10 hours per week
Closing Date: 7th June 2017
This is a part-time role as one of a team of six at Chester Quaker Meeting House (registered charity No. 1134210). The role is interesting and varied and requires an individual who enjoys working under pressure and liaising with people of all ability ranges. Our aim is to provide good, reasonably priced accommodation for the local communities and as such, our client base largely comprises small community groups and charitable organisations. Applicants must be sympathetic to Quaker principles and practises.
The successful candidate will be subject to DBS disclosure.
Summary of the role is as follows:-
Reception duties: Welcoming individuals and organisations to the Meeting House.
Security: Performing key holder duties – ensuring the security of the building.
Administration: Dealing with enquiries; taking bookings' computer literacy is essential for this role; experience in book-keeping software is desirable.
Room set-up: Helping to rearrange furniture and equipment between rooms when required (no heaving lifting).
Housekeeping: Ensuring the building is clean, tidy and ready for use.
Refreshments: Serving of teas and coffees to groups using the building.
For further information please contact the Manager/Warden
Chester Quaker Meeting House, Union Walk, off Frodsham St, Chester CH1 3LF.
Telephone 01244 316554 enquiries@chestermeetingrooms.org.uk
____________________
Membership Development Officer – RSPB
Location: Anglesey
Salary: Starting salary range is £17,276 to £18,715 per annum
Hours: Full-time
Contract: 5 months
Closing Date: 30th May 2017
Reference: A0620517
We are offering an opportunity to be part of our passionate, dedicated and driven team of staff, working to grow financial and moral support through membership recruitment and give our visitors the best experience possible.
You will work face-to-face with the public at South Stack in the Visitor Centre and Ellin's Tower. On occasions you will be required to work off site. The goal for you, as part of our dynamic team, is to enthuse the public about nature and our ongoing work and to raise vital support by securing new RSPB members. You will meet and greet visitors, give them information about the reserve and the RSPB.
As part of our team you will bring energy, enthusiasm, excellent communication skills, resilience and a 'can-do' attitude, to inspire people into action
You will be expected to hit the membership recruitment targets and key performance indicators we set for you and must be happy to work weekends as this is the best time to engage with a higher public footfall.
Sales or fundraising experience would be an advantage but it is vital that you are driven, passionate and enjoy talking to lots of people!
If this is the opportunity you have been looking for, visit the RSPB website for more details or call South Stack on 01407 762 100. 
_____________________
Homes Team Scheduler/Administrator – North Wales Housing
Location: Conwy
Salary: £15,635 per annum
Hours: 35 hours per week
Contract: Temporary position for 12 months
Closing Date: 1st June 2017
Interview Date: 9th June 2017
The purpose of this role is to schedule the use of resources and management of operative work diaries using the organisations scheduling system to provide an efficient service across Responsive Repairs, Voids, Gas Servicing, Planned/Cyclical Works and Grounds Maintenance.  You will also be responsible for providing an effective and efficient administration function and repairs handling service within the Homes section.
Please use the following link to the Role Profile and Application Form: https://www.nwha.org.uk/careers/current-vacancies/homes-team-administrator-scheduler/
_____________________
Full or Part Time Lottery Promotions Officer – St David's Hospice
Location: Gwynedd & Anglesey
Salary: £16,320 per annum plus commission and expenses – OTE £20,000 (calculated on a pro-rata basis if working part time)
Hours: 35 hours per week (to include evenings and weekends) but willing to consider part time.
Closing Date: 16th June 2017, 10am
Interview Date: TBC
To raise awareness of St David's Hospice and its fundraising Lottery, recruiting new members by calling door-to-door and at Hospice and Community events in areas agreed with the Lottery Manager.  Promoting and selling individual Lottery tickets at Hospice and Community events and venues agreed with the Lottery Manager. 
Further information can be accessed through the following link: http://www.stdavidshospice.org.uk/job-vacancies/full-or-part-time-lottery-promotions-officer-gwynedd-anglesey/
For an informal discussion, contact Mrs. Julie Hughes, Lottery Manager on 01492 879 058.
______________________
Part Time Lottery Collector – St. David's Hospice
Location: Anglesey Area
Hours: 12-18 hours per week
Closing Date: 16th June 2017, 10am
Interview Date: Morning of Tuesday 4th July 2017
Are you a Great Communicator?  Do you want to help make a difference? Then this may be the job for you.
St David's Promotions Ltd (St David's Hospice Lottery) are seeking a Part Time Lottery Collector, working 12-18 hours per week throughout the Anglesey Area collecting lottery subscriptions from registered members of the Hospice Lottery.
Further information can be accessed through the following link: http://www.stdavidshospice.org.uk/job-vacancies/part-time-lottery-collector/
For an informal discussion, contact Mrs. Julie Hughes, Lottery Manager on 01492 879 058.
_________________________