Flintshire Wellbeing Network e-bulletin is circulated weekly providing you with the latest updates from network members.  You can also keep up with local activity on our Facebook page .  Just 'like' our Facebook page to keep up-to-date with and promote your own events, training, social and fundraising activities. 
North East Wales Wellbeing Network Event 8th June 2017
The next N.E.W Wellbeing Network event will take place on the 8th of June 2017 at the Gwersyllt Resource Centre, Second Avenue, Gwersyllt LL11 4ED from 9.30am to 12.20pm.
I have attached the programme for further information.  If you would like to register to attend, please email karen.peters@flvc.org.uk. 
2017.06.08 North East Wales Wellbeing Network Programme
Wrexham Participation Strategy 2017-2020 for Young People in Wrexham
Wrexham's Participation Team are inviting you to take part in their latest consultation- Wrexham Participation Strategy 2017 – 2020
The aim of the Consultation is to give everybody the opportunity to have your opinions and share your views on the 2017 – 2020 Participation Strategy. This consultation is open to children, young people and adults.
Please open the documents below for further information.  The Consultation is live until 23rd May 2017.
Wrexham Participation Strategy 2017-2020 for Young people in Wrexham
English Consultation – Participation Strategy                   Welsh Consultation- Partisipation Strategy
English Draft Participation Strategy for consultation      Welsh Draft Participation Strategy for consultation
'Reasons to Test' Campaign/Ymgyrch 'Profa dy Larwm'
We've just launched a new 'Reasons to Test' campaign in relation to promoting smoke alarm testing which centres on encouraging people to watch a new video produced in collaboration with students from Wrexham Glyndwr University.
Please  open the following links for further information:
http://www.nwales-fireservice.org.uk/reasons-to-test/?lang=en-gb
https://www.facebook.com/Northwalesfireservice
Skills for Living North and Mid Wales
Skills for Living is a psycho-social skills building intervention for young people leaving care aged between 16 and 21.  This pioneering service has been running in Gwent for 7 years, there is a good evidence base of its clinical effectiveness with this vulnerable population with high psychological needs.  Welsh Government have awarded money to Action for Children to roll out the Skills for Living Service across Wales until March 2019 to identify young people who would benefit from the service in collaboration with Social Workers from leaving care teams and other support agencies.
The service is suitable for young people who have unmet mental health needs, are presenting with behaviours that are harmful to themselves and others such as; self-harm, drug and alcohol misuse, harmful sexual behaviours, relationship breakdown, aggression and offending behaviours.  These young people are unlikely to access core CAMHS or AMHS, and require an assertive outreach approach which is non-stigmatising.
Skills for Living draws upon Dialectical Behaviour Therapy and attachment informed approaches in order to build young people's psychosocial skills and resilience.  Through greater insight, skills and hopefulness, young people can be diverted from manifesting their difficulties in the ways listed above, and can understand the impacts of their past on the present, regulate their emotions and use better interpersonal skills to manage stressors in their lives in less harmful ways.
This is a free service that I am sure will be useful for your Young People Leaving Care, please find attached a Welsh and English Young Person's and Professionals leaflet.
North and Mid Wales Referral Form       North and Mid Wales Referral Form welsh
We have a Digital Case Study from one of our Young People, please click on the link below to watch this: https://www.youtube.com/watch?v=MB2KHI6hdEM
We also have a Facebook page 'Skills for Living PAN Wales' and web page which can be accessed by following this link: https://www.actionforchildren.org.uk/in-your-area/services/skills4living-pan-wales/
Cyfle Cymru Healthy Working Wales Out of Work Service
What is Cyfle Cymru?
Cyfle Cymru is a service which helps people with substance misuse issues and/or mental health conditions into work, education or training.
How can we help?
Cyfle Cymru provides the support you need to find the right job, training opportunity or qualifications.
We offer:
one-to-one guidance from a peer mentor who can draw on their own experience of substance misuse, recovery and/or mental health conditions.
specialist employment support, including volunteering opportunities, and help and advice on how to search and apply for jobs.
We work closely with major employers to ensure we've got the connections you need to find a rewarding new job.  We're experienced in treatment and rehabilitation and understand your recovery, so you can trust us to helpy you make the right decisions.  Our help and support can continue after you enter employment, training or eduction to help you settle in. 
Who is eligible?
We can support you towards and into work if:
you are aged 16 to 24 and not in employment, education or training.
you are aged 25 or over and long-term unemployed or economically inactive.

you live in the North Wales area.

you are in recovery from substance misuse and/or mental health issues. 
Get in touch: 0300 777 2256/ask@cyflecymru.com/http://www.dacw.co.uk
Cyfle Cymru is delivered throughout North Wales by CAIS and Hafal. 
Cruse North Wales Children & Young People's Service needs more Bereavement Volunteers – Could YOU Help?
Would you like to:
help support a bereaved child or young person.
share your skills and knowledge with a group of caring individuals.
gain training and experience in bereavement support.
experience a sense of pride and satisfaction for the time and support you give.
We are looking for volunteers who have at least 2 years' experience of working with children or young people (paid or voluntary), some regular spare time to give in the week and a desire to be involved. 
You will need to be able to attend:
a pre course interview on 2nd or 3rd September 2017.
a 7 day training course (location: Llandudno, dates: 16th, 17th, 30th September/1st, 21st, 22nd, 28th October 2017) and complete related course work.
a post course interview on 18th or 19th November 2017.
an induction day on 9th or 10th December 2017, then complete at least 15 hours of training thereafter per year as well as attend regular supervision sessions.
For more information or an application form, contact: Deborah Morris on 07534 924 021 or Deborah.morris@cruse.org.uk. 
Co-production Wales – Event Announcements: Appeal for Participants!
8th June (all day) at the Eco Building in Cwmbran
Strengths-based practice study group
A message from Bob Rhodes of Lives Through Friends:
Coordinated and animated by LivesthroughFriends – with lots of help from Vanguard Thinking Wales and the Co-production movement – the Strengths-based Practice Study Group has been meeting three or four times a year since 2011. It's always been a free coming together of leaders, thinkers, practitioners, managers and citizens who want to share the progress they are making or seek help in their struggles to put people, relationships, and communities back at the centre of how we we care for each other – recognising that there is much more to life than services and the necessity to leaven our society's growing dependence on the myth that 'care' can be bought with a healthy reintroduction of community and social work.
Thursday 8th June, 10am-4pm
at the Eco Building, Cwmbran
Topics for this session:
Better Future Lives in Gwent – Coproducing Change with Jim Wright
The risks of NOT enabling people to have a natural support network with Mark John-Williams
Making Health & Social Services Integration a sustainable benefit with Dr Owen Jones
Social Prescribing – Signposting or Community Work? with Simon James
Community and Society – Coproduce or Co-opt? The Leadership challenge with Bob Rhodes
09:45 registration for 10:00 start. Full details and (free) booking via Eventbrite: https://www.eventbrite.co.uk/e/strengths-based-practice-study-group-wales-and-west-tickets-34179519864
The North Wales Cancer Patient Forum
The North Wales Cancer Patient Forum is a voluntary group of people affected by cancer, working in partnership with BCU to provide a patient viewpoint on current cancer services and new developments (leaflet attached). Involvement with the Forum can be a very positive experience and does not require knowledge of the NHS! A personal experience of cancer is the only important qualification.
 http://www.northwalescancerforum.co.uk provides a comprehensive directory of local sources of information and support for anyone affected by cancer (please note that the website needs a fairly new version of Internet Explorer to display correctly but shows well on smart phones and other mobile devices).
Directory of Cancer Self Help Groups in North Wales is a leaflet providing contact details of cancer self help groups across North Wales (leaflet attached)
CPF Self Help Groups A4 Multi Tri Fold Leaflet Final
CPF Tri-Fold Leaflet Dual Final
North Wales Community Health Council – Donna Ockenden Review: Older People's Mental Health Service, North Wales
Donna Ockenden, her team and the North Wales Community Health Council (NWCHC) – the independent health watchdog, will be hosting a series of events across all six counties of North Wales, inviting NHS staff, patients, their carers and their families to talk about the care and services provided to older people with mental health problems.
The independent team, led by Donna Ockenden looking at the care of older people with mental health problems in North Wales, has now confirmed all of the dates and locations for listening and engagement events across the whole region this Spring and Summer.  These events will give people the opportunity to share their views and experiences as partof the on-going review by Donna Ockenden and her team.
Flintshire, Wrexham and Denbighshire Events will be taking place in June and July – information attached.
Ms Ockenden says, 'This work is part of our on-going review of the Betsi Cadwaladr University Health Board relating to older people's mental health services in North Wales. The review also surrounds the events leading to the closure of the Tawel Fan ward at Ysbyty Glan Clwyd in  December 2013. The review will consider the Health Board's past and current systems, structures and processes of governance for mental health services for older people. Reaching out and listening to patients, their carers and representatives and health care staff in this way is crucial to my review establishing the truth.  Throughout this work we are ensuring an independent and objective approach. Meeting and listening to staff, patients, their families and carers across the six counties of North Wales will help my team ensure that patients' voices form a central part of my final report.'  Ms Ockenden went on to say, 'I am delighted that the North Wales Community Health Council will be joining my team in hosting these events. The NWCHC's local knowledge and impartiality will allow people to talk freely and in confidence to me and my team.
'The events will be structured to allow people to talk to us about specific issues concerning their experiences of the provision of mental health services for older people across North Wales. We will be holding 'break-out' sessions at each event focussing on a number of aspects surrounding people's experiences. These can be described as the '7 C's' and include Compliments, (where care was good, very good or excellent), Concerns or Complaints; (if they occurred, how were they dealt with?) patient and family involvement in Care planning and Care provision and Communication between patient , family and the local NHS.
To advise the NWCHC that you wish to attend any of the events or for further information or an interview, please contact Carol Williams on tel: 01248 679 284 or email: yourvoice@waleschc.org.uk.
You can also register attendance via our SurveyMe app by using the following link: http://svy.at/xtb
ALERT – Flintshire (E)                           ALERT – Denbighshire (E)
ALERT – Denbighshire (E)                    ALERT – Denbighshire (C)
ALERT – Wrexham (E)                            ALERT – Wrexham (C)
Update on Intermediate Care Funding (ICF) for Third Sector Organisations for 2017-18 Financial Year – Wrexham & Flintshire
This is an update on the availability and status of ICF funding for Third Sector organisations for the current financial year following a number of enquiries from Sector colleagues.
As you know, last year, monies were top-sliced from the grant to the tune of £500,000 for projects across North Wales that supported service development for people with a learning disability and/or children with complex needs.  This grant was administered by DVSC on behalf of the 6 local authorities and many of you have delivered a whole series of innovative projects as a result of your successful bids.
This pot of money was seperate from the 'mainstream' ICF funding available to LAs which supported the continued roll-out of Intermediate Care compatible initiatives and where those contract with organisations were negotiated at local level.  I believe that some of the North Wales LAs have already indicated that they are ear-marking some ICF monies for Third Sector providers ahead of confirmation from Welsh Government of the County allocations.  This is NOT the case for Flintshire and Wrexham at the moment.
I have been informed that the likely overall budget will be reduced and that some difficult decisions will need to be made.  Posts and projects currently funded from the mainstream ICF monies have already been informed of their guaranteed continuation until the end of May this year.   The East Area ICF (partnership) Board will be meeting on 11th May where we will be informed of the County allocation and then debate East Area priorities.
I will of course be robust in defence of the Sector's interests at that meeting, and would very much welcome comments and issues from you in advance of that meeting to inform the discussion.
Please don't hesitate to contact myself – Chris Roberts on 01978 312 556 or Fran Hughes on 01352 744 003/01978 312 556 if you would like to discuss anything in relation to ICF. 
Help Me Quit…..the single brand for NHS Stop Smoking Services in Wales/Helpa Fi i Stopio….Yr unig frand ar gyfer Gwasanaethau Stopio Smygu'r GIG yng Nghymru
In April 2017, Help Me Quit is being introduced as the first step towards an integrated stop smoking system for Wales.  With a single brand, a free-phone number and a new website, Help Me Quit makes it easier for smokers to access help to quit.  A public campaign will encourage smokers to contact the Help Me Quit contact centre team:
Smokers will then be helped to shape their personal quit journey based on the local smoking services available to them.  Help Me Quit is designed to give the biggest number of smokers in Wales the best chance of quitting.  For it to succeed, we need your support.  All of those who come into contact with smokers or provide stop smoking services can help by telling people about the new brand, and signposting to the service.
For more information, contact helpmequit@wales.nhs.uk. 
HMQ Stakeholder briefing 2 V1.0            HMQ Stakeholder briefing 1
Briff rhanddeiliaid                                      Gwybodaeth i Randdeiliaid 1
Help Me Quit Thunderclap Campaign
Please sign up to both the English and Welsh campaigns with as many social media accounts you have, and feel free to share the links with friends, family and colleagues and contacts who would be willing to support.  We need to reach at least 100 sign-ups for this to go ahead.
English: https://www.thunderclap.it/projects/55959-help-me-quit-launch?locale=en
Welsh:  https://www.thunderclap.it/projects/56416-helpu-fi-i-stopio?locale=en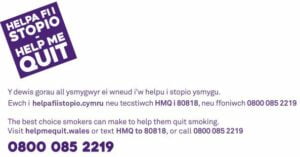 North Wales Discrimination Service Update
You may be aware that Flintshire CAB deliver a discrimination advice, casework and representation service for North Wales.
Please find below their new leaflet promoting the service which can given to clients or used by advisers.  If you would like to find out more about the service, please contact the new Project Manager, Sian Williams on 01352 706 841 or sian.williams@flintshirecab.org.uk. 
NWDS leaflet ENG                       NWDS leaflet WELSH
Website Launched to Gather Views on Health and Social Care in Wales
Please open the following link for further information: http://gov.wales/newsroom/health-and-social-services/2017/170320questionnaire/?lang=en
Little Voices Shout Out Survey
Little Voices Shout Out Survey
Proposals to Improve Local Bus Services in Wales – Consultation End Date: 31st May 2017
We want your views on how we can improve local bus services.  Please use the following link to the Consultation webpage:
https://consultations.gov.wales/consultations/proposals-improve-local-bus-services-wales
Young Arthritis Ifanc Pilates and Fun Day
Pilates and Fun Day               Pilates a Diwrnod Hwyl
UK Stroke Assembly Events 2017 – Update
Join us at an event near you and help take action on Stroke:
UK Stroke Assembly North, 30-31 May 2017, Crewe Hall, Cheshire
UK Stroke Assembly South, 3-4 July 2017, Radisson Blu Stansted Airport
Please open the attached flyers for further information:
Actif Woods Wales Walking Group
Actif Woods Wales in conjunction with Woodland Skills Centre is running another programme of guided woodland walks around the Wrexham area – programme attached.
These walks are free of charge and have been taking place for the past four years and are enjoyed by the participants due to their variety and sociable appeal.  Each walk finishes with a cup of tea and a biscuit.
The walks have been chosen for people who want a gentle walk of about one and a half hours and there is often a theme based on the season, for example looking at orchids.  The walks are led by qualified walk leaders who hold First Aid qualifications.
Please find attached details of the forthcoming walks during May and June.
 Peer Support Group in Colwyn Bay & Llandudno for People Affected by Depression, Their Families & Friends
Journeys is running Peer Support Groups in Colwyn Bay and Llandudno for people affected by depression, their friends and families.
Posters attached for both groups in English and Welsh:
NEW Colwyn Bay poster        Colwyn Bay poster cy
NEW Llandudno poster           Llandudno poster cy
RELAXED PERFORMANCES AT THEATR CLWYD/PERFFORMIADAU HAMDDENOL YN THEATR CLWYD
How To Be A Kid (Relaxed Performance on Monday 10 July at 1.00pm) – is written by Co-Artistic Director of Monkeywood Theatre, Sarah McDonald-Hughes and is a moving story of a young carer called Molly returning home after a short time in care.  The project includes a show and workshop suitable for pupils aged 7-11. 
https://www.theatrclwyd.com/en/whats-on/how-to-be-a-kid/
Relaxed performances are open to everyone, but the environment has been specifically adapted for families with children with an Autistic Spectrum Condition, individuals with sensory and communication disorders, those with learning disabilities and anyone who would benefit from a more relaxed environment. 
If you need any help or support or want to book your tickets, contact 01352 701 575.
_______________________
How To Be A Kid (Perfformiad Hamddenol dydd Llun 10 Gorffennaf am 1.00yp) – sioe wedi'i hysgrifennu gan gyd Gyfarwyddwr Artistig Monkeywood Theatre, Sarah McDonald-Hughes, yn adrodd stori ingol gofalwr ifanc o'r enw Molly sy'n dychwelyd adref ar ôl cyfnod byr mewn gofal. Mae'r prosiect yn cynnwys sioe a gweithdy sy'n addas ar gyfer disgyblion 7 – 11 oed.
https://www.theatrclwyd.com/cy/beth-sydd-ymlaen/how-to-be-a-kid
Mae perfformiadau hamddenol yn agored i bawb, ond mae'r amgylchedd wedi cael ei addasu'n benodol ar gyfer teuluoedd sydd â phlant ag Amod y Sbectrwm Awtistig, unigolion ag anhwylderau synhwyraidd a chyfathrebu, y rhai sydd ag anableddau dysgu ac unrhyw un a fyddai'n elwa o amgylchedd mwy hamddenol.
Os ydych eisiau archebu tocynnau neu unrhyw help neu gefnogaeth, cysylltwch â mi ar 01352 701575.
Community Memory Café Calendar for Flintshire February – June 2017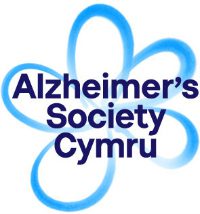 Please find attached the Community Memory Café Calendar for Flintshire: February- June 2017 Calendar
Dementia Support Service/Gwasanaeth Cymorth Dementia


Have you recently been diagnosed with a type of dementia?
Wondering what happens next/where to go for advice, help, practical and emotional support?
Carers Trust North Wales offers a service providing personalised information, advice and support to people at the point of diagnosis.  This service is available to individuals and their carers/families.
Improve health and wellbeing.
Planning for the future.
Community groups/dementia cafés.
Emotional support.
Support to access social activities.
Free training/education.
For more details, please contact Carers Trust North Wales Crossroads Care Services on 01492 542 212. 
Please also read the following press release: Daily Post Article
---
Gawsoch chi glywed yn ddiweddar bod gennych fath o Ddementia?
Ydych chi'n pryderu beth fydd yn digwydd nesaf/lle i fyfd i gael cyngor, cymorth, cefnogaeth emosiynol ac ymarferol?
Mae Ymddiriedolaeth Gofalwyr Gogledd Cymru un cynnig gwasanaeth sy'n rhoi gwybodaeth bersonol, cyngor a chefnogaeth i bobl pan gânt y diagnosis.  Mae'r gwasanaeth yma ar gael i unigolion a'u gofalwyr/teuluoedd.
Gwella iechyd a lles.

Cynllunio ar gyfer y dyfodol.

Grwpiau cymunedol/caffis dementia.

Cefnogaeth emosiynol.

Cymorth i fynd i weithgareddau cymdeithasol.

Addysg/hyfforddiant rhad ac am ddim.
I gael rhagor o fanylion gysylltwch  ymddiriedolaeth gofalwyr gogledd cymru gwasanaethau gofal croesffyrdd ar 01492 542 212.
Epilepsy Wales Support Group/Grŵp Cefnogaeth Epilepsi Cymru
The Epilepsy Wales Bangor support group will be meeting twice a month from next month.  The group will be meeting in the Hafan Cafe, Bangor on the second Thursday of the month, between 10.30 and 12.30 and every fourth Tuesday of the month, between 1.00 and 3.00pm
Fydd grŵp cefnogaeth Epilepsi Cymru yn cyfarfod dwywaith y mis of fis nesaf.  Mae'r grŵp yn cyfarfod yn Gaffi Hafan, Bangor ar ail Ddydd Iau'r mis, rhwng 10.30 a 12.30 a pob pedwerydd Dydd Mawrth, rhwng 1.00 a 3.00pm. 
Epilepsy Wales Support Group Flyer
Epilepsy Wales/Tuberous Sclerosis Support Group
Epilepsy Wales and The Tuberous Sclerosis Association's parents support group will be held in the Debenhams Cafe, Llandudno every first Wednesday of the month, between 10.30 and 12.30. The group is for parents of children with epilepsy and parents of children with tuberous sclerosis
Mae grwp cefnogaeth rhieni Epilepsi Cymru a'r Gymdeithas Sglerosis Twberus yn cael ei gynnal yn Gaffi Debenhams, Llandudno pob Dydd Mercher cyntaf y mis, rhwng 10.30 a 12.30. Mae'r grwp ar gyfer rhieni plant gydag epilepsi a rhieni plant a twberus sglerosis.
North Wales Chronic Pain Support Group
Do you or a loved one suffer from or are affected by Chronic Pain?
Would you like to meet other people, in a friendly, confidential and supportive setting who understand?
If you would like to know more, come along to the group.  We meet every first Thursday of the month at Mold Community Hospital, Ash Grove, Mold, CH7 1XG in the Day Room from 6.30pm to 8.30pm. 
For more information, contact Angela on 0844 887 2618 or email nwcpsg@gmail.com. 
Meeting Dates 2017:
1st June 2017
6th July 2017
3rd August 2017
7th September 2017
5th October 2017
2nd November 2017
7th December 2017
Arthritis and Chronic Pain Support Group
Helping People Living with Chronic Pain
Come along to the next meeting of the North Wales Arthritis and Chronic Pain Support Group.
Meetings are held on the first Monday of each month, 12.30pm to 2.30pm at Holywell Community Hospital, Halkyn Road, Holywell, CH8 7TZ in the Seminar Room.  Light refreshments are available at the hospital cafe. 
For more information about the Group, please email NWCPSG@gmail.com or call Arthritis Care on 020 7380 6522. 
Wrexham Pain Support Group
Wrexham Pain Support Group are a recently formed group following a Pain Management Programme delivered by the Wrexham Pain Management Team.
They meet every Tuesday morning between 10am and 12.30pm in the Community Room at Wrexham Tesco Extra (Crescent Road, Wrexham, LL13 8HF).  Their aim is to bring together fellow chronic pain sufferers to offer help and support (physical, emotional and practical).  They are looking to provide a place for people to touch base and where they can share their experiences.
The Pain Management Team have also said that, if they have enough members who need support in a specific area, they will make time to visit the Pain Support Group address that need.
We are all too aware that living with chronic pain can lead to isolation and depression and we hope that we can offer friendship and a place to belong.
In addition, the Support Group can offer access to reduced membership fees at Total Fitness gym which offers accessible equipment, changing rooms, a hydrotherapy pool and heat treatments in the form of saunas, steam rooms etc.
They believe that they can help to reduce the load on GPs by providing an alternative place for people living with chronic pain to express their worries and concerns and receive positive support in return, whilst waiting for access to the Pain Team or when other alternatives are no longer helpful.
The group would appreciate any support that GPs can offer in terms of letting their patients, who are living with chronic pain, know about their service which they hope will be valuable in helping them to manage their conditions.
Facebook:

Wrexham Pain Support Group

Email:

wrexhampaingroup@gmail.com

Contacts: Sue Nelson and Sue Roberts
STORY MASSAGE TRAINING – Friday 14th July 2017
Accredited day course with Mary Atkinson and Sandra Hooper, Co-authors of  Once Upon a Touch………..Story Massage for Children.
Date: Friday 14th July 2017
Time: 9.00am – 3.00pm
Course Fee: £115 (includes manual and certificate)
Venue: Breathing Space UK, Mold, Flintshire
To book your place, please contact: Beth Cameron-Lyle at

breathingspace@alun.flintshire.sch.uk
Trainers: Mary and Sandra are both experienced massage therapists with a wealth of experience in using positive touch activities in the home, school and community.
Who can attend the course?  The day is open to adults who have an interest in sharing positive touch with children and adults.  Attendees include teachers, care workers, health professionals, complementary therapists, parents and grandparents.
What is Story Massage?  Story Massage combines the benefits of positive touch activities with the fun and creativity of storytelling.  It is accessible and inclusive for children of all ages and abilities.  For more information on Story Massage, please visit: http://www.storymassage.co.uk.
"Story Massage is a relaxing and popular activity with many physical, social and emotional benefits for children throughout the school. Our sessions have helped encourage friendships and promote respect for each other. Teachers have also noticed an improvement in creative writing and vocabulary." Jo Heald, Well-Being Co-ordinator at Bowker Vale Primary School, Manchester.
Telecare: A Workshop on the Difference Technology can make – 7th June 2017
Flintshire organisations only
This half day workshop, newly launched for 2017, aims to give a greater understanding of how assistive technology can make a difference to people's lives, giving them more independence, opportunities to access social and economic activities, live in their own home and achieve their personal outcomes. The training will demonstrate how technology can support our new way of working under the Social Services and Wellbeing Act.
The workshop takes place in the Greenfield Business Centre on the coast road below Holywell.  Please apply via the application form, sending it to wdt@flintshire.gov.uk.
Course Application (Non-FCC delegates)
Dementia Champion Training – North Wales
A Dementia Friends Champion is a volunteer who encourages others to make a positive difference to people living with dementia in their community.  They do this by giving them information about the personal impact of dementia, and what they can do to help.  Our inductions prepare Dementia Friends Campions to help people understand what it's like to live with dementia and the actions they can take in their communities.
Dementia Champion Training is  FREE to attend and is a day's training – 10am to 4pm.  We have two sessions coming up in North Wales:
29th June – Wrexham Racecourse Ground
To attend, please book your place by visiting http://www.dementiafriends.org.uk
Guide for booking onto Champion Induction
Please note: We do not have access to the website and therefore unable to book people onto the course.  If you have issues with the website, could you please use the 'contact us' function on the website. 
FCC Workforce Development Training Newsletter April to June 2017
Please find attached the latest Training Newsletter for April to June 2017.  The training courses are only open to providers in a social care service based in or providing a large amount of services in Flintshire.  Some courses are also open to Personal Assistants in Flintshire (employer lives in Flintshire).
Wellbeing Programme Training Brochure April to September 2017
Please find attached the latest version of the Wellbeing Programme April – September 2017.  If you have any queries or to book on, please contact Karen Griffith via her details on the first page of the brochure. 
Training Brochure April to September 2017
Centre of Sign-Sight-Sound (Formerly North Wales Deaf Association) to Provide Services to People with Hearing Loss who Live in the Wrexham Area
Services are available to all people with a Hearing Loss who live in the Wrexham area.
Equipment Assessment and Advice
This service can provide an assessment in your own home for the following items:
Amplified telephones and text phones
Alerting Equipment for doorbells
Telephone ringers
Baby alarms
Person to person alerts
Smoke detectors
Television listening equipment
Personal listening equipment
Home Visits are available on Tuesdays from 9am to 5pm
Community Support
The service can:
Provide information about a wide range of benefits and allowances
Help with the completion of forms
Translate letters and help write replies
Make telephone calls on your behalf
Accompany you to appointments with official bodies, for example, the housing department or social services
Refer you to other services
There is no need to book an appointment
The service runs a drop-in clinic every Thursday from 10am to 2pm at The Vic Studio, Hill Street, Wrexham, LL11 1SN – if you cannot make the clinic, appointments are available on Thursday afternoons.
The service can also be contacted Monday to Friday, 9am to 5pm – phone: 01978 292 066 or email socialservices@wrexham.gov.uk. 
For  Advice and Information, please contact Sarah by:
Phone: 01492 530 013
Mobile for voice or sms: 07715 671 010
Fax: 01492 532 615
Email:

Sarah.thomas@signsightsound.org.uk
Welsh Ambulance Service NHS Trust Info Burst April 2017
Please find attached the latest Info Burst April 2017 from the Welsh Ambulance Service.
*Please note the "An Introducton to the Evaluation of Healthy Lifestyles Initiatives" events have already taken place.
The Public Health Wales Observatory website just got better
The Public Health Wales website has been refreshed, with improved navigation, a more current look and some new features.
The refreshed site now has:
a new homepagve that makes it easier for users to navigate the site and in fewer clicks.
a  fresher look and feel.
a publication search facility.
links to online data warehouses and tools that are of particular relevance for population health.
If you have feedback on the website or any Observatory product, you can contact them via email: publichealthwalesobservatory@wales.nhs.uk. 
Disabled Living Newsletter May 2017
Please find below a link to our Disabled Living Newsletter which features:-
Bladder and Bowel UK Helplines
Highlighting Recewnt Publications
Celebratory Marquee and Kidz to Adultz South
New Companies – Disabled Living Supplier Directory
Training at Disabled Living
Moving and Handling Advanced Techniques for Therapists
Moving and Handling Children
Our latest Workshop: Single Handed Care
Product Demonstrations at the Disabled Living Centre.
To view our May 2017 Newsletter, please click here.
Flintshire Personal Assistant Finder
The aim of the service is to provide a central register where (clients) employers can search for a suitable Personal Assistant (Care Worker).  Penderels Trust operates the PA Finder on behalf of Flintshire County Council and are currently undertaking a recruitment campaign to attract Personal Assistants. 
Please open the attached flyer for further information: Flintshire PA Finder e-flyer
The Stroke Association Events Calendar/Fundraising North Wales 2017
Stroke Association Events Calendar/Fundraising North Wales 2017
OWL WATCH Crime News Bulletin Edition 10 & 11
Please find attached the OWL WATCH Crime News Bulletin Edition 10 & 11.

OWL WATCH Crime News Bulletin Edition 10
OWL Watch Crime News Bulletin ed11
REGISTER FOR OWL CRIME BULLETINS – its free and easy, visit http://www.owlcymru.org or www.owl.co.uk to self register or contact us if you need assistance. 
Self Care Office Newsletter April 2017/Cylchlythyr Swyddfa Hunan Ofal Ebrill 2017
Self Care Office Courses/Cyrsiau Swyddfa Hunan Ofal
Turn2us Intermediary Workshops

If you are a staff member or volunteer offering frontline advice, support or information to people in financial need, join us for a FREE 3 hours workshop and learn how to use:
The Turn2us Benefits Calculator
The Grants search tool
Our website to access other information including how Universal Credit might affect your service users.
With these easy-to-use web tools you will be able to help people access benefits, grants and other forms of financial help.
For more information on workshops, go to: http://bit.ly2p8QeOc
For more information about Turn2us, go to: https://www.turn2us.org.uk/
13.06.17 10am – 1pm, Colwyn Bay
14.06.17 9.30am – 12.30pm, Liverpool
18.10.17 9.30am – 12.30pm, Liverpool
18.10.17 1.30pm – 4.30pm, Liverpool
07.12.17 9.30am – 12.30pm, Liverpool
07.12.17 1.30pm – 4.30pm, Liverpool
Safeguarding Awareness & Refresher Training through Social Services Workforce Development
The next Safeguarding Awareness training via the Flintshire Social Services Workforce Development team takes place on 5th June 2017, 9.30am to 4.30pm.  This is Social Care Wales' basic "Safeguarding Adults and Children Awareness" course and is aimed at social care staff in Flintshire who may find themselves in an alerter's role for safeguarding concerns, but who have not had previous training.
The refresher version of this course takes place on 3rd July, 1.30pm to 4.30pm.
More details are in the attachments below.  Both courses  are in the Greenfield Business Centre, on the coast road below Holywell.
Please apply by emailing the course application form to wdt@flintshire.gov.uk. 
Course Application (Non-FCC delegates)
NEWCIS Calls Out for Votes to Bag a Share of Bag Charge Fund
NEWCIS is bidding to bag a massive cash boost from the Tesco Bags of Help initiative. NEWCIS has been shortlisted by Tesco Mold to be in with a chance of winning up to £4,000. Voting is open now until 30th June in store only. So, if you are shopping in Tesco Mold please vote for NEWCIS Young Carers Project.
With the grant money NEWCIS aims to provide activities at our monthly support group for Young Adult Carers (aged 17-25). These carers unlike care workers provide care and support without payment and often at detriment to their own life chances.
Claire Sullivan said "peer support is vital for this age group of young adult carers. The work we do offers a break from caring responsibilities, time to relax, enjoy themselves and explore their own career aspirations. By looking after carers, we reduce the pressure on an already stretched health and social care service, but more vitally provides a much-needed service for our young people."
Tesco has teamed up with Groundwork to launch its community funding scheme, which sees grants of £4,000, £2,000 and £1,000 – all raised from the 5p bag levy – being awarded to local community projects.
Three groups in every Tesco region have been shortlisted to receive the cash award and shoppers are being invited to head along to Tesco stores to vote throughout May and June. Customers vote using a token given to them every time they shop.
Funding is available to community groups and charities looking to fund local projects that bring benefits to communities. Anyone can nominate a project and organisations can apply online. To find out more visit http://www.tesco.com/bagsofhelp
Flintshire Community Chest – Open for Applications
Community Chest Grant funding can be awarded up to a maximum of £1,000 in any 3-year period (3 Financial Years).
The aim of the grant is to support one off initiatives such as:
Minor capital projects for example, building repairs and updating internal fixtures and fittings.
Community events.
Equipment but not consumables*.
Publicity/marketing.
Training and awareness events/courses.
Email june.brady@flvc.org.uk to request an application pack.
Community Chest is a grant scheme funded by Flintshire County Council and administered by Flintshire Local Voluntary Council (FLVC) to support community activity in Flintshire. 
The Gwynt Y Mor Fund is now Accepting Applications/Mae Cronfa Gwynt Y Môr yn debyn Ceisiadau!
Applications are welcomed for projects up to £10,000 that meet one or more of these criteria:
Building strong, cohesive and sustainable communities.
Developing prosperous, enterprising communities with strong economic growth.
Reducing poverty and inequality in communities.
More information on the fund here: http://cvsc.org.uk/en/gwynt-y-mor/
Or contact Neilpringle@cvsc.org.uk / sabinadunkling@cvsc.org.uk
Mae croeso i ymgeiswyr cyflwyno ceisiadau hyd at £10,000 fydd yn ymateb i un neu mwy o'r canllawiau yma:
Meithrin cymunedau cadarn, cydlynol a chynaliadwy.

Datblygu cymunedau ffyniannus a mentrus gyda thwf economaidd cadarn.

Lleihau tlodi ac anghydraddoldeb mewn cymunedau.
Mwy of wybodaeth ar gael yma: http://cvsc.org.uk/en/gwynt-y-mor/
Neu cysylltwch a Neilpringle@cvsc.org.uk / sabinadunkling@cvsc.org.uk
Greggs Foundation Funding – Deadline for Round Two Applications is 24th June 2017
The Greggs Foundation offers grants to not-for-profit organisations based in local communities in England, Scotland and Wales to deliver projects or provide equipment to people in need at the heart of their local communities.
The Local Community Projects Fund helps not-for-profit organisations based in local communities to deliver projects or provide equipment to people in need at the heart of local communities in England, Scotland and Wales. Preference is likely to be given to local organisations based near a Greggs shop.
Grants of up to £2,000 are available for projects or for providing equipment for 'a community of interest'. This refers to people who are:
Disabled or suffering chronic illness.
Living in poverty.
Voluntary Carers.
Homeless.
Isolated older people.
Living with other demonstrable significant needs.
The funding is for projects that improve resilience within a community of interest and can include sessional activities/respite support, equipment for sessional activities, trips and residential breaks.
The Foundation is also interested in new approaches and innovative ideas as well as sustainable approaches to supporting the community of interest.
Eligible projects should also be able to demonstrate that they have achieved at least one of the following Key Performance Targets for their beneficiaries:
Decreased social isolation.
Improved health and wellbeing.
Improved resilience/coping mechanisms.
Improved life skills.
Improved opportunities.
The Local Community Projects Fund is administered by seven charity committees throughout Great Britain.
This is a highly competitive grant scheme with only 30% of eligible applicants receiving funding in 2016.
There are two funding rounds per year.
Please note that the Greggs Foundation is highly over-subscribed and reserves the right to close the application window if it receives more good quality applications than it is able to fund. Groups will be notified if the Foundation is unable to accept applications.
http://www.idoxopen4community.co.uk/torfaen/News/OpenLink/GRUKBP3!N62867?uri=https%3A%2F%2Fwww.greggsfoundation.org.uk%2Fgrants%2Flocal-community-projects-fund
Care & Wellbeing Fund
The Fund was established to develop and scale community-based services to improve health and wellbeing across the country, particularly for those suffering from long-term conditions such as cancer.  This a new means of investing in and scaling community care, and aims to create services that allow people dealing with long-term conditions to access the services they need, when and where they need them.
The Fund has four key priorities:
Community-based care;
Integrated care;
Better use of informal resources; and
Prevention and wellbeing.
You can find out more via the following link: http://careandwellbeingfund.co.uk/
AVOW Training Courses
Please open the following link to the training courses currently available at AVOW: http://avow.org/en/training-courses/
Current Vacancies
Don't forget to take a look at the current vacancies via the following link: Current Vacancies