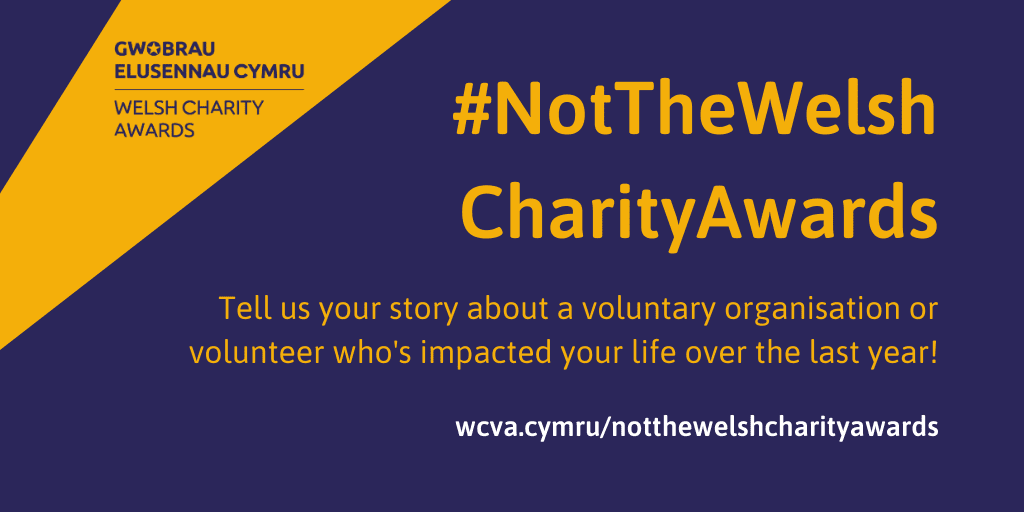 The Welsh Charity Awards recognise and celebrate the fantastic contribution charities, community groups, not-for-profits and volunteers make to Wales. Find out how to get involved.
Information published in ebulletin dated 25th September 2020
---
Chwarae Teg Wonderful Welsh Women Awards. Vote for People's Choice Winner.
"The Womenspire20 People's Choice winner will be chosen by YOU from our WonderfulWelshWomen campaign. We've been showcasing our remarkable finalists over the last few months – choose your winner and cast your vote."
Information published in ebulletin dated 18th September 2020
 WCVA – #NotTheWelshCharityAwards – Celebrate Welsh voluntary organisations this October
"The Welsh Charity Awards will no longer take place in 2020 due to the COVID-19 crisis, instead the whole of October will be dedicated to recognising the amazing work of voluntary organisations and volunteers…
We'd like to hear about the community groups, social enterprises, not-for-profit groups of all kinds (and volunteers!) that you would nominate for the #NotTheWelshCharityAwards. We may not be able to give out trophies or invite them up on stage, but we can certainly recognize and give a big heartfelt thanks to our would-be-winners and nominees!"
Read more and find out how to take part.
Information published in ebulletin dated 11.09.20
Nominating a group for The Queen's Award for Voluntary Services
The Queen's Award for Voluntary Service is the highest award given to local volunteer groups across the UK to recognise outstanding work done in their own communities. It was created in 2002 to celebrate the anniversary of The Queen's coronation. It is the MBE for volunteer groups.
Any group doing volunteer work that provides a social, economic or environmental service to the local community can be nominated for the award. Each group is assessed on the benefit it brings to the local community and its standing within that community.
---