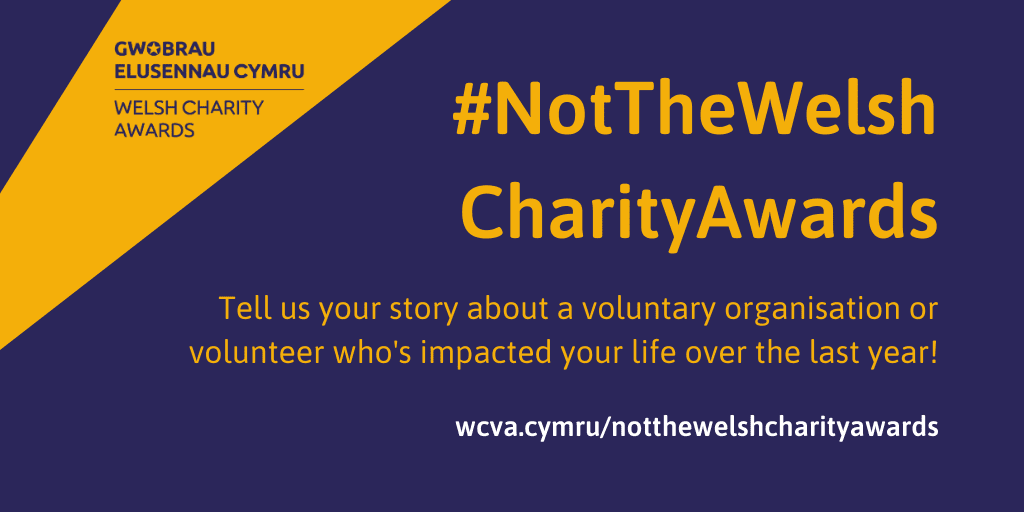 The Welsh Charity Awards recognise and celebrate the fantastic contribution charities, community groups, not-for-profits and volunteers make to Wales. Find out how to get involved.
Information published in ebulletin dated 25th September 2020
St David Awards 2021: New award for pandemic heroes 
First Minister Mark Drakeford is calling on the people of Wales to help find the country's most extraordinary people by nominating them for a St David Awards.  Now in their 8th year, the national St David Awards celebrate Wales' true heroes.  This year, to reflect the work of so many people curing the Coronavirus pandemic, a new award will recognise critical workers. 
 
The judging panel will also consider the nominations for people who have made an outstanding contribution during the pandemic – whether that's a kind and selfless act to support an individual or community or a business, which has helped the national effort – in all the categories.
 
The award categories are:
Critical Worker (Key Worker)
Bravery
Community Spirit
Culture and Sport
Business
Innovation, Science and Technology
Humanitarian
Young Person
First Minister's Special Award
Nominations are now open and can be made via the St David Awards website until 15th October.
---
Chwarae Teg Wonderful Welsh Women Awards. Vote for People's Choice Winner.
"The Womenspire20 People's Choice winner will be chosen by YOU from our WonderfulWelshWomen campaign. We've been showcasing our remarkable finalists over the last few months – choose your winner and cast your vote."
Information published in ebulletin dated 18th September 2020
 WCVA – #NotTheWelshCharityAwards – Celebrate Welsh voluntary organisations this October
"The Welsh Charity Awards will no longer take place in 2020 due to the COVID-19 crisis, instead the whole of October will be dedicated to recognising the amazing work of voluntary organisations and volunteers…
We'd like to hear about the community groups, social enterprises, not-for-profit groups of all kinds (and volunteers!) that you would nominate for the #NotTheWelshCharityAwards. We may not be able to give out trophies or invite them up on stage, but we can certainly recognize and give a big heartfelt thanks to our would-be-winners and nominees!"
Read more and find out how to take part.
Information published in ebulletin dated 11.09.20
Nominating a group for The Queen's Award for Voluntary Services
The Queen's Award for Voluntary Service is the highest award given to local volunteer groups across the UK to recognise outstanding work done in their own communities. It was created in 2002 to celebrate the anniversary of The Queen's coronation. It is the MBE for volunteer groups.
Any group doing volunteer work that provides a social, economic or environmental service to the local community can be nominated for the award. Each group is assessed on the benefit it brings to the local community and its standing within that community.
---
Women in Innovation Awards 2020-21
The 2020-21 Awards aim to fund and support 10 inspirational female entrepreneurs with innovative ideas and ambitious plans. Female founders, co-founders and senior decision makers within UK registered micro or SME businesses that have been operating for at least one year are eligible to apply. Award winners will receive £50,000, plus a bespoke package of mentoring, coaching and business support. Applicants must be confident that they can make a significant contribution to a pressing societal, environmental and/or economic challenge through projects across a variety of innovation areas. Anyone who self-identifies as a woman is also eligible to apply. The competition closes at 11am on the 14th October 2020.