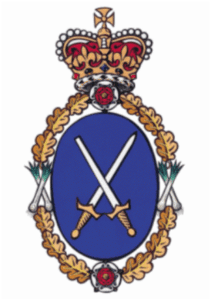 Nominations are invited for the High Sheriff of Clwyd's Community Awards, 2022 which recognise volunteers and community projects across Conwy, Denbighshire, Flintshire and Wrexham.
The Ancient Office of High Sheriff is a link between the Crown, the Judiciary and people of the County and the Annual Awards recognise individuals or voluntary and community groups, that have made an outstanding contribution to their respective communities.
Steve Thomas, the High Sheriff of Clwyd for 2021/2022 said, "So far in my year in office, I have witnessed first-hand the commitment and achievements of many inspirational people across Conwy, Denbighshire, Flintshire and Wrexham and I would like to encourage nominations for those individuals and groups that have made a difference this year".
Nomination forms are available from the respective County Voluntary Council (CVC) in each county and the closing date for the submission of nominations is noon on Friday the 17th December 2021.
The winners will be presented with their awards at an event to be held at 'The Wellbeing Centre' at Airbus, Broughton on Friday 4th March 2022 at 6.30 pm (subject to any Government Covid regulations and guidelines that may be in place at that time).
For further information in respect of nominations from Flintshire County, please contact Debbie Long Senior Volunteering Development Officer by email Debbie.long@flvc.org.uk or telephone FLVC on 01352 744000.
(E) High Sheriff of Clwyd Nomination Form 2022 ENG
***************************************** 
Enwebiadau ar gyfer Gwobrau Cymunedol Uwch Siryf Clwyd, 2022 FLVC Datganiad i'r Wasg
Rydym yn estyn gwahoddiad ichi gyflwyno enwebiadau ar gyfer Gwobrau Cymunedol Uwch Siryf Clwyd 2022 sy'n cydnabod a chlodfori gwirfoddolwyr a phrosiectau cymunedol ledled Conwy, Sir Ddinbych, Sir y Fflint a Wrecsam.
Mae Swyddfa Hynafol yr Uwch Siryf yn gysylltiad rhwng y Goron, y Farnwriaeth a phobl y Sir ac mae'r Gwobrau Blynyddol yn cydnabod a chlodfori unigolion neu grwpiau gwirfoddol a chymunedol sydd wedi gwneud cyfraniad eithriadol i'w cymunedau.
Dywedodd Steve Thomas, Uwch Siryf Clwyd yn ystod 2021/2022, "Hyd yma yn fy mlwyddyn yn y swydd, rydw i wedi gweld o lygaid y ffynnon ymrwymiad a chyflawniadau nifer o bobl arbennig ledled Conwy, Sir Ddinbych, Sir y Fflint a Wrecsam. Fe hoffwn eich annog i gyflwyno enwebiadau ar gyfer yr unigolion a'r grwpiau hynny sydd wedi gwneud gwir wahaniaeth eleni.".
Mae ffurflenni enwebu ar gael gan Gyngor Gwirfoddol Sirol (CVC) y Sir dan sylw a'r dyddiad cau ar gyfer cyflwyno enwebiadau ydy hanner dydd ar ddydd Gwener, Rhagfyr yr 17eg 2021.
Bydd yr enillwyr yn derbyn eu gwobrau mewn digwyddiad yn y Ganolfan Les yn Airbus, Brychdyn am 6.30yh ar ddydd Gwener, Mawrth y 4ydd 2022 (yn amodol ar unrhyw reoliadau a chanllawiau Covid y Llywodraeth fydd ar waith bryd hynny). 
I wybod mwy ynghylch enwebiadau o Sir Fflint, cysylltwch gyda Debbie Long, Uwch Swyddog Datblygu Gwirfoddoli drwy e-bostio Debbie.long@flvc.org.uk neu ffonio FLVC ar 01352 744000