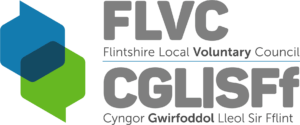 Vacancies are posted on behalf of other organisations from across North Wales and the surrounding areas.  Please 'click' on the job title for further information.
Welsh Government Secondment Opportunity – Advice Services Manager / Cyfle i Weithio yn Llywodraeth Cymru ar Secondiad – Rheolwr Gwasanaethau Cynghori
A Secondment opportunity has become available in the Social Welfare Advice and DWP Policy branch, Prosperous Futures Division, Welsh Government.
This is a fixed term secondment opportunity for up to two years (initially for one year plus option for Welsh Government to extend by a further year).
Candidates must ensure they are in employment with their own organisation for the duration of the secondment.
Job Title: Advice Services Manager
If you are interested in applying for this role, please submit your Expression of Interest, no more than 3 sides of A4 outlining your skills and experience against the job specific criteria to AdviceNetworks@gov.wales by 5pm on 13 June 2022. 
****************************************  
Mae cyfle am secondiad wedi codi yn y gangen Polisi Cyngor Lles Cymdeithasol a DWP, Is-adran Dyfodol Ffyniannus, Llywodraeth Cymru.
Cyfle secondiad tymor penodol yw hwn am hyd at ddwy flynedd (am flwyddyn i ddechrau ond gall Llywodraeth Cymru ddewis estyn y secondiad am flwyddyn arall).
Mae'n rhaid i ymgeiswyr sicrhau  eu fod mewn cyflogaeth gyda'u sefydliad eu hunain drwy gydol y secondiad.
Teitl y Swydd: Rheolwr Gwasanaethau Cynghori
Os oes gennych ddiddordeb mewn gwneud cais am y rôl hon, a wnewch chi gyflwyno Datganiad o Ddiddordeb, heb fod yn fwy na 3 ochr A4 yn amlinellu eich sgiliau a'ch profiad yn erbyn y meini prawf penodol i'r swydd, i AdviceNetworks@gov.wales erbyn 5yp ar 13 Mehefin 2022. 
---
Hope House Children's Hospice Vacancies
| | | |
| --- | --- | --- |
| Title | Location | Closing Date |
| * Cook | Hope House, Morda, Oswestry | Sunday, 5th June 2o22 |
| * Social Worker | Hope House, Morda, Oswestry | Sunday, 5th June 2022 |
Link to further information and application details
---
Data & Evaluation Officer – Whizz-Kidz
Location: Home Based/Hybrid
Salary: £25,000 per annum
Hours: 35 per week
Closing Date: 20th June 2022
This is a new and exciting time to be joining Whizz-Kidz as we launch our new, ambitious strategic plan for the next three-years.  
This is a critical role supporting the Impact & Evaluation Manager in all areas of Monitoring & Evaluation including management reporting, research and data collection and providing support for national policy work You will provide support for key impact and evaluation projects such as collecting data and monitoring information to map our impact against our Theory of Change, provide management information reports for the Senior Leadership Team and research key policy areas to drive through societal change. You will also be responsible for the monitoring of our brand new accreditation programme which launches this year.
You will be part of the wider Policy & Engagement team who support our Kidz Board and are responsible for collating information on the impact of the wider services team.
To apply for this role, please send your CV with a covering letter to jobs@whizz-kidz.org.uk.  For an informal discussion prior to applying, please contact Jo Fashan – j.fashan@whizz-kidz.org.uk. 
---
Senior Participation Officer – Campaigns and Policy – NSPCC
Region: Flexible and home working
Location: Aberdeen – Ruby House, Belfast – The Lanyon Building, Birmingham – Ciba Building, Cardiff, Glasgow, Leeds, Liverpool – Hargreaves Centre, London – Weston House, Northern Ireland, Nottingham – Jenny Farr House, Prestatyn – Trigg House, Salford – Quays Reach  
Hours: 35 per week
Contract: Permanent
Department: Childline
Closing Date: 12th June 2022
Link to further information and application details
---
Childline Supervisor – NSPCC
Location: Trigg House, Prestatyn
Salary: £29,607 per annum, plus 3.5% rota allowance
Contract: Permanent
Closing Date: 22nd June 2022 
We are currently advertising this role with two open positions; please specify in your interview/application which you prefer.
1x Permanent Full-Time, 35 hours
2x Permanent Part-Time, 28 hours
Link to further information and application details
---
Chief Executive – Keep Wales Tidy
We have a fantastic opportunity for a dynamic, engaging, and inclusive leader to join us as Chief Executive at Keep Wales Tidy.
After completing many years' service, the current head of our organisation is retiring. As we begin our 50th anniversary celebrations, we are looking for an inspirational leader to help us build on our achievements and cement our reputation as a leading environmental charity.
Reporting to the Chair of our Board, you will work closely with our Trustees and executive management team to provide clear, strategic direction. You will have the opportunity to lead a team of more than 70 committed and passionate individuals, nurturing  an innovative and supportive culture.
Do you have the qualities, skills and experience to lead an ambitious and trusted charity? If you share our vision of a beautiful Wales cared for and enjoyed by everyone, we would love to receive your application to join us.
Please email your CV, personal statement, and equal opportunities form to HR@keepwalestidy.cymru.  
The closing date for applications is midday, 6th June 2022.  
Preliminary stakeholder meetings and formal interviews will take place during the week commencing 20th June.
Download the recruitment pack>
---
Youth Engagement Officer – Cruse Bereavement Care
Location: Home, office for meetings
Salary: FTE £26,780 / £10,712 (14 hours per week pro rata)
Hours: 14 per week (2 days)
Contract: To 31st March 2023 with possibility of extension
Closing Date: Friday, 10th June 2022
Interview Date: Friday, 17th June 2022, via Zoom
To ensure children and young people's voices are heard and that their needs are represented in CYP service development via regular consultation with Cruse Bereavement Support CYP service users and established Youth Forums linked to CYP Wales targets and National strategic development.
To assist CYP Service and Development Manager in the implementation of Cruse Bereavement Support CYP Strategy ensuring the highest standards of bereavement support is available to Children and Young People in Wales.  Contributing to the achievements of CYP Service targets by regularly engaging with CYP so that their voices are heard and influence Service development, Wales HUB and online development/content.
Your application must consist of a CV and covering letter, which outlines your suitability for the role with reference to the Job Description and Person Specification and should be no longer than two pages.  Please send your application to alison.thomas@cruse.org.uk 
Please be advised that if you do not hear from us by Monday 13th June, unfortunately on this occasion you have not been shortlisted.
Cruse welcomes and encourages applications from everyone regardless of age, disability, gender, ethnicity, religion and sexual orientation. 
---
TGP Cymru – Residential Visiting Advocates (Casual hours and freelance opportunities available) / Eiriolwyr Ymweld Preswyl (Oriau achlysurol a chyfleoedd llawrydd ar gael)
Are you someone who could make monthly visits to residential children's home, to support children and young people to speak up/ express their views and wishes about matters which affect them? If so, we need you.
Ydych chi'n rhywun a allai ymweld yn fisol â chartref preswyl plant, i gefnogi plant a phobl ifanc i gael llais/mynegi eu barn a'u dymuniadau am faterion sy'n effeithio arnynt? Os felly, mae arnom eich angen chi.
| | | |
| --- | --- | --- |
| Location/Lleoliad: | To carry out monthly visits to children's homes in Denbighshire, Flintshire, Wrexham and Powys | Ymweliadau misol â chartrefi plant yn Sir Ddinbych, Sir y Fflint, Wrecsam a Phowys. |
| Contract: | Casual hours and freelance opportunities available | Oriau achlysurol a chyfleoedd llawrydd ar gael. |
| Hours/Oriau: | Visits usually last for an hour on a monthly basis and take place after school or occasionally at weekends.  We pay travel time and expenses | Mae ymweliadau fel arfer yn para am awr yn fisol ac yn digwydd ar ôl ysgol neu weithiau ar benwythnosau. Rydym yn talu amser teithio a threuliau |
| Salary/Cyflog: | Hourly rate £13.69 – £14.24 | cyfradd yr awr £13.69 – £14.24 |
| Closing Date/Dyddiad Cau: | Friday June 17th 2022 | Dydd Gwener Mehefin 17 2022 |
| Interview Date/Dyddiad y Cyfweliad: | Virtual interviews will be held on Thursday June 30th | Cynhelir cyfweliadau rhithiol ar ddydd Iau Mehefin 30ain |
TGP Cymru yw'r brif elusen Hawliau Plant ac Eirolaeth yng Nghymru.
Mae TGP Cymru wedi bod yn darparu gwasanaethau i blant a phobl ifanc bregus a'u teuluoedd dros Cymru ers 19 blynedd.
Croesewir ceisiadau gan bobl o bob rhan o'r  gymuned waeth beth fo'u hoedran, anabledd neu hil. Mae TGP Cymru yn croesawu ceisiadau gan siaradwyr Cymraeg.
Pecyn cais o http://www.tgpcymru.org.uk, e-bost:  hradmin@tgpcymru.org.uk
(Gallwn ond derbyn CVs gyda Ffuflen Gais wedi ei gwblhau).
Noder fod TGP Cymru fel arfer yn periodi as gychwyn y raddfa cyflog.
Rhif Elusen 1099878
Am ragor o wybodaeth neu sgwrs anffurfiol cysylltwch ag Amanda Cox amanda.cox@tgpcymru.org.uk
Gan fy mod yn gweithio oriau rhan amser iawn, cysylltwch â mi trwy e-bost yn y lle cyntaf.
**********************************************************  
TGP Cymru is the leading Wales-based Children's Rights and Advocacy Charity.
TGP Cymru has been providing services to vulnerable children, young people and their families across Wales for 19 years.
Applications are welcome from all sections of the community regardless of age, disability or racial origin. TGP Cymru welcomes applications from Welsh speakers.
Application pack from http://www.tgpcymru.org.uk, email: hradmin@tgpcymru.org.uk
(We can only accept CVs with a completed application form).
Please note TGP Cymru normally appoint at the beginning of the salary scale.
Charity No 1099878
For further information or an informal discussion please contact Amanda Cox amanda.cox@tgpcymru.org.uk
As I work very part time hours, please contact me by email in the first instance.
---
Youth Pastor – RiverDee Community Church
RiverDee Community Church are excited to announce the opportunity to grow our team.  We are looking for a Youth Pastor to join our staff team on a part-time basis. Our new Youth Pastor will oversea the youth ministry of the church, co-ordinate a team of volunteers, while working with both church youth and an already established youth outreach project. They will need to work both independently and as a part of a wider team, whilst being accountable to senior leadership team.
Here at RiverDee we are passionate about seeing young people grow and develop. The newly appointed Youth Pastor will need to lead by example, encouraging young people to engage at a deeper level through serving opportunities and activities. The role will require the church to meet outcomes laid out in RiverDee CC grant application to engage young people aged 11-19 in community activities promoting the 5 ways to wellbeing. To manage and oversea grant funded equipment to be used for community engagement.  Applications are subject to follow up interview(s). Please read job description attached.
Hours – 24 hours p/w
Salary £15,000. p/a
Please send an expression of interest email along with your C.V. and any other relevant experience to ben.betts@riverdeecentre.co.uk
The closing date for interest will be the Monday 30th May 13:00.
Due to the nature of this role, we believe that this post is subject to an occupational requirement that the holder be a practicing Christian under Part 1 of schedule 9 of the Equality Act 2010.
---
Fundraising Manager – Shelter Cymru
Ref No: SC617
Location: Flexible
Salary: £30,000 – £33,000 per annum (dependent upon experience)
Hours: 35 per week
Closing Date: 30th May 2022
Interview Date: 13th June 2022
An exciting opportunity has now arisen at Shelter Cymru for a Fundraising Manager. The post holder will play a central role in identifying and securing new opportunities for funding and growth, leading a team responsible for the day to day delivery of our new Funding & Income Generation Strategy.
During the current period of uncertainty around Covid-19, most of the team are temporarily working remotely, however following any general return to office working the post will be based at one of our offices in Wales.  Shelter Cymru is working with staff to offer a form of hybrid working moving forwards.
Link to further information and application details
---
Regional Community Fundraiser – Shelter Cymru
Ref No: SC618
Location: North Wales
Salary: £23,000 – £25,000 per annum (dependent upon experience)
Hours: 35 per week
Closing Date: 30th May 2022
Interview Date: 14th June 2022
An exciting opportunity has arisen at Shelter Cymru for a Regional Community Fundraiser based in North Wales.  The post holder will support the delivery of Shelter Cymru's local community fundraising activity.  The Regional Community Fundraisers play a key role in connecting local communities to the work Shelter Cymru does.  
This role is funded by the WCVA: Third Sector Resilience Fund 3
Link to further information and application details
---
Senior Health and Safety Advisor – Pact
Location: Home based (unless there is a suitable Pact premise nearby) located within easy access to major rail and road networks, as this is a national role which will involve extensive travel across England and Wales to visit Pact's services in prison and the community.
Salary: £38,000 per annum
Hours: 37.5 per week, Monday to Friday (weekend and evening work may be required occasionally).
Contract: Permanent
Benefits: Cycle to Work Scheme, Life Assurance, Season Ticket Loan, and EAP Scheme.
Closing Date: 30th May 2022
Pact (the Prison Advice & Care Trust) is a pioneering national charity that provides caring and life changing services to men and women in prison, to people with convictions on release and in the community, and to their children and families. 
Link to further information and application details
---
Children's Support Worker/Personal Assistant Required
Location: Buckley, Flintshire
Hourly Rate: £11.95 per hour
Days and Times Required:

Average of 12.5 hours per calendar month which can be mutually agreed.

Some weekend working will be required as part of the 12.5 mutually agreed hours but this can be discussed and agreed a month or longer in advance.

During the school holidays – additional hours are required of minimum one full day (approximately 8am-5:30pm) or two half days per week

Necessary Training: PA Induction Certificate to be completed as part of induction into the role.  
Closing Date: 3rd June 2022
Summary of the position:
Vibrant, friendly and reliable individual required to support my son who is 6 years old. My son needs assistance for all his day to day needs and requires 1:1 support. He is non-verbal but will make different sounds to indicate different needs, and he struggles with his mobility.
He is full of character and a joy to be around. He always laughs a lot and has a cheeky giggle. He is a very happy, inquisitive little boy who is easily pleased and very chilled, although can have tantrums when he gets frustrated like many young children.
He likes to be taken for a stroll outdoors, and enjoys watching other people especially other children playing, enabling him to observe the benefits of play and socializing. He enjoys sensory play and can at times be food focused. He loves being included in things, even when he may not actively be able to fully participate.
I am looking for someone who will be able to support my son confidently in his own house and in the community at local groups where there are young people of his age group. e.g.: play centre, swimming etc
The kind of person I am looking for
• You must be proactive, person-centred and be focused on providing a high quality level of support.
• We need someone who is fun loving, observant and assertive. As he struggles with his communication, as someone gets to know my son, they will need to learn and understand what he is trying to communicate and have an awareness if there is a change in him.
• I am looking for someone who is patient, understanding and provides support to help my child grow and achieve his goals.
• They must be able to actively support and engage my son with activities he enjoys and be a positive role model.
• They must be reliable, trust worthy and punctual with a good sense of humour.
• Up to date DBS is essential. You will be required to complete an Enhanced check for working with Children before starting employment.
What you can expect from me
• A friendly and welcoming work place.
• Access to training and learning opportunities.
• 5.6 weeks annual leave (pro-rata)
Please be aware that Flintshire Council is not the Employer.
If you have not heard from us within two weeks of the closing date, please assume you have not been short-listed for interview on this particular occasion.
If you have any further queries in regards to the role please contact us on 01352 701100.
---
Activity & Fundraising Coordinator – NEWCIS
Location: Denbighshire/Flintshire, and Wrexham
Salary: £20,055 pro rata, plus pension contribution
Hours: 30 per week
Duration: Until 31st March 2023
To promote, develop and support volunteering within NEWCIS working with the main charity NEWCIS' carer service across Denbighshire, Flintshire and Wrexham. This would include working with all members of the NEWCIS team, carers, Trustees and our partners and to support volunteers to organise income generating events and activities and contribute to the fundraising strategy.
Link to further information and application details
---
Chief Executive – The Steve Morgan Foundation
The Steve Morgan Foundation is looking to recruit a Chief Executive for the first time.
Founded in 2001 by philanthropist Steve Morgan the Steve Morgan Foundation is one of the UK's largest private foundations and is looking for a CEO to oversee the next stage of its journey.
With assets of £300m and an annual budget of over £20m, the foundation has helped millions of people, from its response to Covid-19 to the opening of the new purpose-built Maggie's Wirral.
The successful candidate will report to the foundation's chairman Steve Morgan and the board of trustees and will suit someone with a 'hands-on, can-do attitude'.
According to the job description: "Your key objective will be to help define strategic direction and drive progress and results.
"With no need for external fundraising, your focus will be on working collaboratively with funded partner charities to ensure our investments are effectively focused and maximised, whilst leading and developing a small, capable, team to maintain a high-performance culture.
"Your responsibilities will be all encompassing: strategic development, leadership, trustee support, partnership and business development, operations and delivery, promotion and profile raising of the Foundation, together with governance and compliance.
"Experience of working in the charity sector is not a pre-requisite, however a thorough understanding and empathy with the sector is.
"Of equal importance to your experience and skills will be your personality. In return for your hard work and commitment, highly motivated, driven and loyal individuals will be rewarded with an excellent salary, pension, healthcare and bonus."
The salary package is c. £65,000-£75,000 plus car allowance and benefits.
To be successful the successful candidate will be experienced in managing day-to-day operations and their knowledge and skills will include:
* Experience of working as a Chief Executive Officer, or at director / senior manager level;
* An ambitious and innovative strategic thinker, with experience of shaping and influencing organisational strategy;
* Commercial acumen and financial management skills with the confidence to scrutinise financial management and performance;
* Ability to build consensus and relationships internally and externally;
* Experience of effective partnership working and development of external relationships;
* Excellent interpersonal and influencing skills, with proven ability to establish positive and productive relationships with a wide range of stakeholders;
* Proven ability to recruit, mentor, lead and develop staff; building high-performance and loyal teams;
* Ability to effectively challenge existing practices across the organisation and lead initiatives for new and more efficient use of resources;
* A track record of harnessing technology to improve organisational effectiveness and performance;
* Strong written and verbal communication skills and a persuasive and passionate speaker;
* An appreciation of public relations, including the effective utilisation of social media; and
* An understanding of the importance of maintaining high- standards of governance in charities.
To apply please send your curriculum vitae with covering letter including current salary and full benefits package to: recruitment@stevemorganfoundation.org.uk
---
Team Coordinator – hft
Job Reference: 004722
Location: Shotton, Flintshire
Salary: £24,982 per annum
Hours: 37 per week
Closing Date: 30th May 2022
Interview Date: 3rd June 2022
Link to further information and application details
---
Employability Coach-Flintshire – hft
Job Reference: 004724
Location: Flintshire
Salary: £20,179.22 per annum
Hours: 37 per week
Closing Date: 31st May 2022
Interview Date: 3rd June 2022
Link to further information and application details
---
Independent Advocate – ASNEW
Full & Part-time positions available
Initial 12 months' post, continuation subject to funding
Hours: Full-time, 37 per week, various part-time hours considered minimum 18.5 per week
Salary: £21,840 – £23,150 (pro rata)
36 days' holiday inclusive of Bank Holidays (pro rata)
3% pension contribution
Car owner/driver essential
Travel expenses & subsistence paid
Closing Date: 1pm, Friday 10th of June 2022
Main duties:
To work as an Independent Advocate across the counties of Wrexham & Flintshire
You will be working with vulnerable adults who are affected by health and social care issues who find it difficult to speak up for themselves.
In this role you will be supporting a wide range of vulnerable adults often with multiple needs. The successful candidate will need a good working knowledge of public and voluntary organisations to enable them to work in partnership with clients and professionals, gaining an understanding of their issues by listening, exploring options and taking action as directed by them.
You will need to have a flexible attitude and must be comfortable handling sensitive information whilst able to work well independently and confidently on behalf of others. Strong communication skills and time management skills will be required and you will need to be computer literate.
Person specification
The following are considered to be essential: –
An understanding of advocacy
A positive, non-judgmental attitude to, and empathy with, people with mental & physical health problems.
An understanding of, and commitment to, the involvement and empowerment of those using the Service
The ability to work in a way that empowers people
The ability to communicate effectively with a wide range of people
The ability to liaise with personnel at all levels of management structures
Strong Negotiation skills
The ability to work independently and in conjunction with others
Report writing/record- keeping skills
Computer Literate
Car owner / driver.
Ideally you will also have:
·        Achieved the Level 4 Diploma in Independent Advocacy
·        The ability to communicate in both Welsh and English
·        Experience in advocacy work
·        Experience in the voluntary sector
·        A good understanding of the Social Services Wellbeing Act (2014)
An understanding of relevant public sector complaints processes
Excellent knowledge of public and third sector organisations and processes
Experience of using relevant complaints processes
Knowledge of non-Instructed advocacy
Experience of working with people with a range of needs including acquired brain injury, autism, learning disabilities, dementia, mental health problems (including diagnosed mental disorders)
Willingness to work in a range of environments
How to apply
Please submit your CV and covering letter (which should be no more than 1 side of A4) to advocacy@asnew.org.uk. In your covering letter please include your reasons for applying, how you meet the person specification criteria, if you hold a current driving licence and have access to your own vehicle and your notice period.
---
Income Generation and Communications Officer – TCC Wales
Location: We operate a hybrid working system with remote working, dependent on organisational requirements. With occasional travel across Wrexham, Flintshire and Denbighshire and some evening/weekend work. TCC has an office in Wrexham and a co-working space in Rhyl. There is an expectation you would usually work at TCC's office in Wrexham on Mondays.
Salary: £27,202 pro rata
Hours: 30-37 per week (pro rata if under 37 hours).  We will consider flexible working requirements (30 hours, job shares or compressed hours).
Contract: One year, fixed-term in the first instance, with the possibility of renewal subject to funding and organisational requirements.  There will be a 6-month probationary review.
Closing Date: Midday on Tuesday 31st May 2022
Interview Date: Friday, 10th June 2022
This new role will help TCC to communicate their impact, increase engagement, and develop and diversify TCC's income streams. The  income generation and communications officer will ensure that the TCC alliance can continue to have a positive impact on social justice in North-East Wales for years to come. As part of a team with four other members of staff, the successful candidate will be required to be involved with all aspects of running a small organisation, including attending meetings, report writing, administration and engagement with Trustees.  
Click here  for a full Job Description
To apply: Email a CV and covering letter to Sue Williams:  office@tcc-wales.org.uk. CVs should include clear details of qualifications held and past work experience.  Confirmation of receipt of application will be sent within two working days.  
TCC believes that a greater diversity of views, skills, and lived experience will help generate better ideas, and will lead to better decision making. We want to encourage applicants with a diverse range of backgrounds to apply.    
If you would like more details about the income generation and communications officer role please contact Sue Williams on 01978 262588 or email office@tcc-wales.org.uk
https://www.tcc-wales.org.uk/jobs
---
Exciting Opportunities
With the announcement of new funding streams to deliver our projects over the next 5 years, we are in an exciting position to recruit to our growing established team to continue to transform health and social care services across North Wales.
Each vacancy (unless otherwise stated) offers a permanent, full time position, along with the flexibility of hybrid working, and the opportunity to join a supportive team who are passionate about the difference they can make for Health and Social Care Services here in North Wales.
Regional Programme Manager (Children)
Grade 12 (£44,624 – £47,665)
Job Ref: CSSN00050W3HRE
Project Officers (RIF & Children)
Grade 10 (£36,371 – £40,578)
Job Ref: CSSN00052W3HRE
Regional Programme Manager (Capital)
Grade 12 (£44,624 – £47,665)
Job Ref: CSSN00051W3HRE
Project Manager (Capital)
Grade 10 (£36,371 – £40,578)
Job Ref: CSSN00048W3HRE
Project Manager (PNA)
Grade 10 (£36,371 – £40,578)
Job Ref: CSSN00049W3HRE
Evaluation Officer
Grade 7 (£27,514 – £30,095)
Job Ref: CSSN00047W3HRE
Business Support Officers
Grade 5 (£21,695 – £23,953)
Job Ref: CSSN00046W3HRE
Further information and application forms HERE
CLOSING DATE: Wednesday 1st June 2022
INTERVIEWS: w/c 13th June 2022
---
Cyfleoedd Cyffrous 
Gyda chyhoeddiad ffrydiau ariannu newydd i gyflawni ein prosiectau dros y 5 mlynedd nesaf, rydym mewn sefyllfa gyffrous i recriwtio i'n tîm sefydledig cynyddol i barhau i drawsnewid gwasanaethau iechyd a gofal cymdeithasol ar draws Gogledd Cymru.
Mae pob swydd wag (os nad nodir yn wahanol) yn cynnig swydd barhaol, llawn amser, ynghyd â hyblygrwydd gweithio hybrid, a'r cyfle i ymuno â thîm cefnogol sy'n angerddol am y gwahaniaeth y gallant ei wneud i Wasanaethau Iechyd a Gofal Cymdeithasol yma yng Ngogledd Cymru.
Rheolwr Rhaglen Rhanbarthol (Plant)
Gradd 12 (£44,624 – £47,665)
Cyf y Swydd: CSSN00050W3HRE
Swyddogion Prosiect (RIF a Phlant)
Gradd 10 (£36,371 – £40,578)
Cyf y Swydd: CSSN00052W3HRE
Rheolwr Rhaglen Rhanbarthol (Cyfalaf)
Gradd 12 (£44,624 – £47,665)
Cyf y Swydd: CSSN00051W3HRE
Swyddog Prosiect (Cyfalaf)
Gradd 10 (£36,371 – £40,578)
Cyf y Swydd: CSSN00048W3HRE
Swyddog Prosiect (AAP)
Gradd 10 (£36,371 – £40,578)
Cyf y Swydd: CSSN00049W3HRE
Swyddog Gwerthuso
Gradd 7 (£27,514 – £30,095)
Cyf y Swydd: CSSN00047W3HRE
Swyddogion Cefnogi Busnes
Gradd 5 (£21,695 – £23,953)
Cyf y Swydd: CSSN00046W3HRE
Rhagor o wybodaeth a ffurflen gais YMA
DYDDIAD CAU – Dydd Mercher 1af Mehefin 2022
CYFWELIADAU – w/y/d 13eg Mehefin 2022
---
Shelter Cymru Vacancies
Shelter Cymru is looking to recruit for the following positions.  Further information and to apply, please visit: http://www.sheltercymru.org.uk
SC611 – Rough Sleeper Housing Adviser Wrexham – Closing Date: 10am, 7th June 2022
SC614 – Housing Law Caseworker (North East Wales), Wrexham Office – Closing Date: 10am, 8th June 2022
SC616 – Housing Law Caseworker (West Wales), Swansea or Pembrokeshire Office – Closing Date: 10am, 8th June 2022
SC610 –  Independent Housing Support Worker (Flintshire), Wrexham Office – Closing Date: 10am, 6th June 2022
Policy and Public Affairs Manager – Flexible Location – Closing Date: 10am, 6th June 2022
SC628 – Services Development Officer, Flexible Location – Closing Date: 10am, 13th June 2022
SC626 – Administrative Assistant, Wrexham Office – Closing Date: 10am, 14th June 2022
SC627 – Workplace Counsellor, Flexible Location – Closing Date: 10am, 13th June 2022
SC602 – Team Leader (Shelter Cymru Live), Swansea Office – Closing Date: 9th June 2022
---
TCC (Trefnu Cymunedol Cymru/Together Creating Communities) is hiring!
We are recruiting for an income generation and communications officer, to join our small and dedicated staff team making social change in North-East Wales.
27k starting salary, 10% employer pension.
1 year initially.
Full time between 30-37 hours. Flexible and compressed hours considered.
Hybrid (Mondays in Wrexham, the rest to be agreed).
Deadline is 31st May, interviews on 10th June.
For more info, click here: https://www.tcc-wales.org.uk/jobs
---
Age Connects North East Wales have a vacancy for a part-time Advisor working on their Older People's Support Service in Flintshire
Location: Based in Flint but involves community working and some home working.  Must have a full driving licence and car.
Salary: From £18,500 to £20,500 per annum pro rata depending upon experience
Hours: 21 per week
Contract: Project funded until the end of March 2023
Closing Date: 4:30pm on Tuesday, 7th June 2022
The service aims to support older people remain in their own homes and live independently within their communities. As an Advisor you would be supporting older people living in Flintshire and where appropriate helping them to access any benefits that they may be entitled too.
Ideally the successful candidate would have experience of giving housing related support to older people and be experienced in welfare benefits.
This project is funded by the Welsh Government's Housing Support Grant and will consist of a mix of practical support and advice to help older people with various issues including managing finances, reducing social isolation, increasing self-confidence and well-being and enhancing independent living skills.
For more information, or an application pack, please contact Maria Heron on 0845 054 9969 or email mheron@ageconnectsnewales.org.uk.  
---
Recovery Well-being Practitioner (Ellesmere Port) – WDP
Location: WDP New Beginnings Cheshire West and Chester – Ellesmere Port, Unity House, 4 York Road, Ellesmere Port, CH65 0DB
Salary Range: £23,500 – £27,175 depending on experience
Hours: 37.5 per week
Contract: Permanent
Closing Date: 19th June 2022
Interviews: Week commencing 27th June 2022
Link to further information and application details
---
Recovery Well-being Practitioner (Chester) – WDP
Location: WDP New Beginnings Cheshire West and Chester – Chester 51 Boughton, Chester, CH3 5AF
Salary Range: £23,500 – £27,175 depending on experience
Hours: 30 per week/flexible working pattern
Closing Date: 19th June 2022 
Interviews: Week commencing 27th June 2022
Link to further information and application details
---
North Wales Police Vacancies
| | | |
| --- | --- | --- |
| Title | Location | Closing Date |
| * Register interest for future Special Constable Recruitment Campaigns | Forcewide | 12th June 2022, 23:55 BST |
| * Part-time Cleaning Operative | Bangor Police Station, Menai Bridge Police Station | 9th June 2022, 23:55 BST |
| * Forensic Vehicle Specialist FCIN | Other | 7th June 2022, 23:55 BST |
| * Vetting Enquiry Research | Colwyn Bay Force Headquarters | 7th June 2022, 23:55 BST |
| * FCIN Science Technical Specialist | Other | 7th June 2022, 23:55 BST |
| * Part-time  Cleaning Operative St Asaph | St. Asaph Unit 31 | 6th June 2022, 23:55 BST |
| * Regional Manager North West and London Regions | Other | 6th June 2022, 23:55 BST |
| * Regional Technical Manager – FCIN | Other | 6th June 2022, 23:55 BST |
|   |   |   |
Link to further information and application details
---