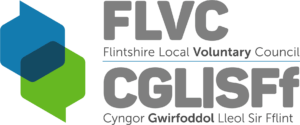 Vacancies are posted on behalf of other organisations from across North Wales and the surrounding areas.  Please 'click' on the job title for further information.
Technical Officer-Flintshire & Wrexham – Care & Repair North East Wales Ltd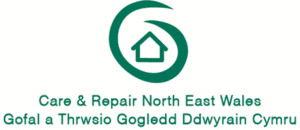 Salary: Negotiable (Essential car user allowance; additional benefits; Company Pension Scheme)
Hours: 37.5 per week
Closing Date: 29th October 2021
Interviews: w/c 8th November 2021
Care & Repair (North East Wales) Ltd are seeking a full time Technical Officer to join a small but expanding team of individuals dedicated to helping older and disabled people throughout Flintshire and Wrexham. Our Agency is part of a network of organisations covering all counties in Wales which are coordinated by our overarching body, Care & Repair Cymru. We work closely with several partners including Flintshire County Council, Wrexham County Borough Council and Betsi Cadwaladr Health Board. We are a people centred organisation offering excellent terms and conditions and benefits to our staff.
The role will involve working independently to assess, manage and deliver repair and adaptation projects. The scale of repair projects varies from minor works to full property refurbishments. The scale of adaptation works varies from small works under the Rapid Response Adaptation Programme (RRAP) to major conversion works under the Disabled facilities Grant (DFG). The appointed person will report to the Senior Technical Officer. The role will involve travelling throughout the counties of Flintshire and Wrexham and occasional travel further afield to attend conferences and events.
The successful individual will need to demonstrate significant experience in dealing with repair and/or adaptation works and ideally will have a qualification in a building related discipline. The work involves inspections to identify defects and adaptation requirements, preparing schedules of works/professional plans and project managing works. An ability to think and work independently, a high level of IT literacy and effective communication skills are essential. We are a small team of highly committed individuals who are prepared to be flexible and work together to achieve the best outcomes for our clients and partners.
For further information regarding the post or to apply please contact the Senior Technical Officer Mark Hughes with a copy of your CV and a covering letter of how you meet the criteria and what you can bring to the role. Marks details  are    on 07762 892995 or mark.hughes@careandrepairnew.co.uk You can also visit the Agency's website at http://www.careandrepairnew.co.uk .
---
Housekeeping Assistant – Ty Gobaith Hospice
Location: Conwy
Salary: £8.91 – £10.13 per hour (depending on skills and experience)
Hours: 18 per week (to be worked flexibly on a pre-planned rota, Monday to Friday)
Closing Date: 3rd October 2021
Interview Date: Either 6th, 7th, 8th October 2021
---
Human Resources Assistant – Hope House Children's Hospice
Location: Morda, Oswestry
Salary: £19,751 – £24,064 per annum (depending on experience)
Hours: 37.5 per week
Closing Date: 10th October 2021
Interview Date: 15th October 2021
---
Local Campaigns Manager – NSPCC
Location: Remote – Wales
Salary: £35,533 – £41,803 plus home working allowance
Hours: 35 per week
Contract: Fixed-term for 10 months
Closing Date: 1st October 2021 
---
Market Development Adviser – Social Business Wales
Location: You will work from home in the first place.  Once the restrictions relating to COVID-19 are lifted, your place of work will be confirmed when it has been agreed with your manager.  This role will cover the whole of Wales so it is strongly recommended that you have consistent and reliable vehicle access.  Business rate per mile is paid.  
Salary: £33,009 per annum (£15,090 pro rata)
Hours: Part-time
Contract: Fixed-term to 31st December 2022
Closing Date: 3rd October 2021 at midnight
This post is funded by Welsh Government and the European Regional Development Fund.
To read more about working for us, please visit: http://www.wales.coop/careers
To apply, please visit: https://walescoop.ciphr-irecruit.com/Applicants/
---
Part-time Group Activity Worker (2 posts available) – Home-Start Flintshire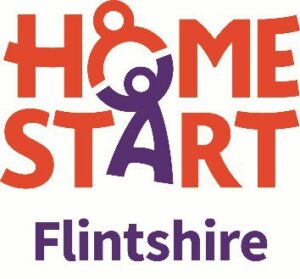 Starting Salary £20,092 pro rata
Fixed-term contract until 31st December 2022
Funded by BBC Children in Need Wales
Closing Date: 9am on Tuesday 28th September 2021
Interviews: Thursday 21st October 2021 
Do you share our passion that no child's future should be limited?  
If you have experience in early years, education or family support, we'd love to hear from you.
Home-Start Flintshire is a local family support charity working across the whole of Flintshire.
Working with children aged 11 and under and their families. With a focus on early years. The role is:
·       To develop, co-ordinate & deliver targeted groups for children and their families within the local community.
·       The post holder will work with our staff team to support our group provision volunteers.
·       Ensure a quality provision is offered to support children's learning and development.
The post holder will also need to work in close partnership with statutory and voluntary organisations, as well as in co-operation with and as directed by the Scheme Manager and Trustees.
This is a fixed term contract to start as soon as possible. The hours of work are 18.5 hours per week (worked flexibly according to the need of the scheme) including some morning, evening and weekend work.  The post will be based in Mold and operate throughout Flintshire. Applicants must have use of their own car, for which expenses are paid. A Disclosure and Barring Service notification (Enhanced Level) will be required.
Application packs are available from: sharonwindsor@home-startflintshire.org.uk
For an informal chat about this vacancy please call Sharon Windsor, Scheme Manager on 07716 679048.
---
Welfare Benefits Caseworker – Flintshire Citizens Advice
Up to £23,080 per annum dependent on experience
We are looking for new people to join our team of advice workers.  Previous experience in Welfare Benefits advice work is ideal but not essential as we can provide full training. What matters is that you care about enabling people to access their rights and entitlements, that you want to work as part of a diverse and hardworking team, and you believe in our values, aims and principles.
The purpose of this role is to provide a specialist benefits advice and casework service at Citizens Advice Flintshire, with the aim of maximising clients' income and resolving their benefit problems.  This will range from making applications for benefits to all aspects of benefit appeals.
In addition to a rewarding career, we offer a range of staff benefits including long-service holiday entitlement, workplace pension, employee assistance programme, and sick-pay scheme.
For more information and to access the job pack visit: https://flintshirecab.org.uk/work-with-us/
If you want to proceed with an application, please email your CV and covering letter to julie.griffiths@flintshirecab.org.uk by 17th October 2021.
---
Pension Wise Guidance Specialist – Citizens Advice Cheshire West
Location: Currently based at home (from early 2022 may require travel)
Salary: £25,911 per annum (for 37 hours per week; pro rata for reduced hours)
Hours: 37 per week
Contract: Fixed-term until March 2022 with the potential for extension)
Closing Date: 28th September 2021 
This is an exciting opportunity for an experienced professional to deliver a free and impartial specialist quality service to people over 50 who are approaching retirement. You will be helping people who are struggling to make sense of the complexities of the private pensions figure out how they interact with the tax and benefit system.
---
Community Development Officer – AVOW
Location: Based at Ty AVOW, Wrexham with some home working when necessary
Salary: £21,953 per annum
Hours: 37 per week
Project: Community Rebound Project
Accountable to: Voluntary and Community Sector Support Manager
Contract: This is a fixed-term post funded by Cadwyn Clwyd until 12 months from the start of employment
Job Description & Person Specification
If you are interested in applying for this position, please contact: info@avow.org for an application form or call 01978 312 556.  
---
Employment Advisor – Centre of Sign Sight Sound
Location: Conwy/Denbighshire
Salary: £25,000
Hours: Full-time
Duration: 2 year project starting September 2021
Link to further information and application details
APPLY WITH APPLICATION FORM ONLY.  CV'S WILL NOT BE ACCEPTED
---
JobSense Project Compliance Administrator – Centre of Sign Sight Sound
Location: Based in Colwyn Bay
Salary: £18,000
Hours: Full-time
Duration: 1 year starting September 2021
Link to further information and application details
APPLY WITH APPLICATION FORM ONLY.  CV'S WILL NOT BE ACCEPTED
---
Regional Manager-North Wales – PAPYRUS Prevention of Young Suicide
Location: North Wales
Salary: NJC Scale SCP 29-32 (£32,910 – £35,745)
Hours: 36 per week
Closing Date: 10th October 2021
Interview Date: w/c 18th October 2021
PAPYRUS Prevention of Young Suicide is the national charity for the prevention of young suicide, founded in 1997. We have grown very successfully since then and currently have bases in Warrington, Birmingham, London, Cardiff and Belfast. 
We are looking to recruit a Regional Manager in North Wales to represent the organisation, delivering high quality services, developing partnerships and managing the effective delivery of our charitable objectives. 
The successful post holder will initially be home based and will be involved in identifying the location of the charity's office in North Wales.
To be successful in this role you will have:
Previous successful experience in a lead role in the community, voluntary, or statutory sector. 
Experience of building and managing a team including volunteers, supporting their development and managing their performance.
Experience of identifying and progressing new opportunities.
Experience of managing projects with a positive impact on social change. 
A degree level or equivalent professional qualification in Community Work, Education, Social Work, Youth Work, Counselling, Public Health or a related discipline.
The ability to speak both Welsh and English is strongly desirable.
Please visit our website to review the full job description and person specification for the role. To apply for the position please complete the application form on our website detailing how you meet the criteria for the role. Please return your completed application to HR@papyrus-uk.org or to HR, PAPYRUS, Unit 1 Bankside, Warrington, WA1 1UP.
PAPYRUS is committed to the principle of equal opportunity in employment and its employment policies for recruitment are designed to ensure that no job applicant or employee receives less favourable treatment on the grounds of age, disability, gender re-assignment, marriage and civil partnership, pregnancy and maternity, race, religion or belief, sex or sexual orientation.
PAPYRUS is committed to safeguarding all children, young people and adults at risk that interact with the organisation. The organisation recognises its responsibility to safeguard the welfare of these vulnerable groups by a commitment to procedures to protect them. The group expects all staff and volunteers to fully support and promote these commitments.
---
Young Persons Worker – Action for Children
Location: Wrexham
Salary: Circa £17,600 per annum
Hours: 37 per week
Contract: Fixed-term until March 2023
Skills Plus+ is a psychosocial skill building intervention for Care Experienced Young People (CEYP) aged between 14 and 24. We provide a therapeutic informed intervention through DBT and CBT methodology to improve the emotional and social well-being of our service users.
The service is for CEYP who experience significant distress and relationship difficulties, showing low mood and depressive tendencies, struggling to maintain consistency and who may not be fulfilling their potential. We also focus on employability. Together, we are working to give young people the practical and emotional life skills to enable them to transition into happy, healthy adults.
Are you a passionate and empathic individual with a positive attitude, who is willing to go the extra mile to improve the transition period for CEYP? If so, come join our team. We are currently recruiting for Young Persons Workers to work in our Skills Plus  service. This post will be working with Care Experienced Young People aged between 14 – 24 across North Wales.
---
Family Court Adviser – North Wales (Llandudno Junction or Wrexham) – Cafcass Cymru
Salary range: SEO – £39,310 – £47,000 (A starting salary between £39,310 and £41,560 will be offered to the successful candidate based on their skills, knowledge and experience and performance at interview. This range is not negotiable).
Hours: Full-time (applications are welcome from people who work part-time, as part of a job share or who work full-time)
Closing Date: 30th September 2021, 4:00pm
Interview Date: TBC
The purpose of this post is to assess the needs, safeguard and promote the welfare of individual children involved in Family Proceedings and providing advice and reports to the family courts to achieve the best possible outcomes for these children.
---
Self-employed Micro-Carer in Social Care
Salary: From £13.28 per hour
Hours: Part or full-time, depending on your business model
Passionate about caring for people?
Want to make a difference within your local community?
Want to be your own boss?
Why not become a self-employed micro-carer?
Flintshire County Council are currently looking to support individual who want to set up their own care business to become self-employed micro-care providers.
You will operate as your own small care business, offering flexible care and support services to people in Flintshire. The services you can provide will be vital to a person's happiness and wellbeing and will help them remain independent in their home and local community.
The types of micro-care services you might offer could include:
• Personal care and support to people in their own home
• Providing Day Care or breaks for carers
• Support to access community facilities
• Providing wellbeing services such as companionship, cleaning, shopping to vulnerable
  groups
How will Flintshire County Council support you to achieve this?
• By supporting you to develop your ideas and business
• Providing access to free relevant training in care and running a business
• Providing advice, guidance and mentoring every step of your journey
• Support to develop and deliver a quality service in line with care regulations
• Potential access to start-up funding
• Support you to find work and become a sustainable business
• Link you with other Micro-care providers in Flintshire
Requirements:
·        Must live in Flintshire or close to Flintshire Borders
·        Be prepared to set up your business and deliver your services in Flintshire
·        Have the commitment to start your own business
To find out how we can help, email the Flintshire County Council's Micro-Care Team on micro-care@flintshire.gov.uk or go to http://www.careatflintshire.com for more information.  Alternatively, if you would like a chat, ring Rob Loudon or Marianne Lewis on 01352 701 461 or 702 126.
---
Trauma Recovery Practitioner – Therapeutic Activities Group
Location: Wales
Salary: £75 to £80 per day
Hours: Part-time
Contract: Fixed-term
Closing Date: 30th September 2021
We at TAG facilitate therapeutic, early interventions that aims to mitigate the long term impact of Adverse Childhood Experiences (ACEs) and Childhood Trauma in young people by promoting positive engagement and companionship and improving physical, emotional and social wellbeing.  
However, a focus on wellbeing is not restricted to the young people we work with, our core values are in place for the wellbeing of colleagues and participants alike.
Job Purpose
The purpose of the role is to work in partnership with schools and engage with pre-selected challenging or vulnerable young people in sessional work.  The programme is aimed to develop positive relationships, assist young people in their recovery from childhood adversity and trauma and promote pro-social attitudes and behaviour and support positive change.
Coronavirus
The coronavirus pandemic and subsequent various lockdowns are having an unavoidable impact on many schools.  The uncertainty is a concern, however, inevitably children will return to school at some point.  It is just a matter of time.
---
Social Care Wales / Gofal Cymdeithasol Cymru 

---
Personal Assistant required………
Job Advert: FLNHW078
About me…..
I am seeking a PA for my 20 year old daughter who has recently received a diagnosis of FND (Functional Neurological Disorder). This is a condition which presents itself in a diverse range of neurological symptoms. My daughter currently experiences episodes of disassociation, which lead to feeling that she needs to escape from wherever she is. The support we are seeking is to ensure the safety of herself, others and her environment, including ensuring that she is in a safe space. There may also be times you need to support or be mindful during bathing as these incidents can take place anywhere and at any time.
Support may also be required with making meals, facilitating exercise and shopping trips.
Prior to her diagnosis she was embarking on training for a career as a teaching assistant. She is very creative and enjoys writing, books and many forms of crafting including art. Her goals are to work with young people and to support people in the future facing the same challenges as she does today.
This is an opportunity to work with a lovely young woman to overcome her condition and help her achieve her aspirations to return to a normal life.
*Initially fixed term contract *
What kind of person I'm looking for:
Someone with knowledge of neurological conditions, preferably inclusive of FND and epilepsy.
You must be proactive and be mindful of supporting with aspects of safety
You must have a calm, collected approach to your work.
Experience of supporting others is essential, both with practical aspects of support and also promoting someone's goals and things they would like to achieve
DBS check is essential and will be required prior to start date
What can you expect?
Cost of DBS check met
Competitive rate of pay
Training opportunities
Days required: Mon- Fri
Times required: 8.30ish – 4.00
Hours per week: 37.5
Please contact DP.Support@flintshire.gov.uk / contact 01352 701100 for an application form. (Please note FCC are not your prospective employer).
---