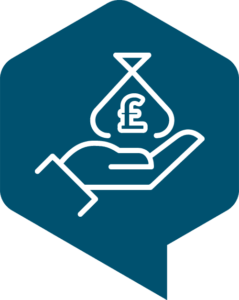 FLVC can provide information, training and support to help local organisations become financially sustainable, identify sources of funding and explore how to generate income.
We provide expertise on grants, sustainable funding, fundraising from private sources, local funding opportunities, commissioning, tendering, funding applications, planning, project management and financial management.
We organise regular Meet the Funder events at which our staff, funders and third sector specialist support services are on hand to support the development and sustainability of organisations.
Contact:
Heather Hicks
Third Sector Development Officer - Funding
Heather.Hicks@flvc.org.uk
For information on grant funding available in Wales, register on the Funding Wales website and then search for funding by a range of different criteria to find the best matches for your project.
These free resources from Third Sector Support Wales (TSSW) are designed to help you stay informed, improve your knowledge and connect with others.
FLVC manages grants on behalf of various funding bodies.  Details of currently available grants can be found here.