The Volunteer Centre is a key part of Flintshire Local Voluntary Council and links people who want to volunteer to groups and organisations who need help to run their activities.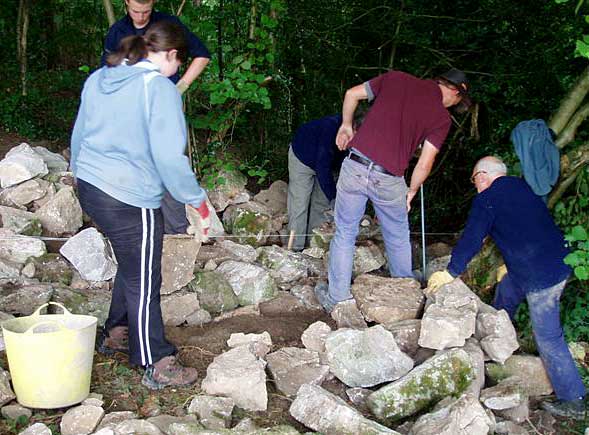 What is volunteering?
Volunteering is an activity undertaken without pay to benefit others and the local community.
What is a Volunteer Centre?
Flintshire Volunteer Centre has 6 core functions:
Promoting and celebrating volunteering
Developing good practice
Developing volunteering opportunities
Policy and campaigning
Strategic development of volunteering
Brokerage
 We are here to support you and organisations in your volunteering journey!
What are the benefits of volunteering?
Benefits for an individual: building confidence and self-esteem, developing new skills, making positive relationships and increasing personal development, career development, something to do in your spare time.
Benefits for an organisation: volunteering brings added value through the personal qualities, skills and time given by volunteers.
Community benefits include: building social capital by developing local service provision, which increases social wellbeing, participation, inclusion and social cohesion.
How do I become a volunteer?
Are you looking for an interesting and exciting way to spend your spare time? 
We have a huge range of volunteering opportunities available to suit all interests and skills, for example:
Environmental
Counselling
Driving
Office
Fundraising
Animals
Children and families
Older people
Flintshire Volunteer Centre can tell you what volunteering opportunities are available locally, help you decide what areas may be of interest and put you in touch with local organisations who may be able to offer you taster sessions and more. Not sure what you want to do? Why not contact us to make an appointment and find out about the opportunities that are available. Call us on 01352 744000 or e-mail volunteers@flvc.org.uk
Follow us on Twitter @FlintshireVol
Thinking about Volunteering?
If you have time on your hands or want to try something different then you might want to try volunteering.  The Flintshire Volunteer Centre can help you find the volunteering opportunity which will suit you.
You can also search the Volunteering Wales website for volunteer opportunities in your area.
Registering with the Volunteer Centre 
To register with Flintshire Volunteer Centre please call us on 01352 744017 or click on the following form:
How long before you can start?
All organisations have varying timescales with regard to volunteer recruitment. There may be a group induction or mandatory training programme that needs to be undertaken before you start your volunteering role. Organisations will usually seek two references and if you want to volunteer with vulnerable people or children, organisations will carry out a Disclosure and Barring Service (DBS) check, for more information visit www.wcva.org.uk.  You might want to find out if there is any supervised activity you can take part in while you wait.
If you do have a conviction, it will not automatically exclude you from volunteering.
Looking for Volunteers?
If your group or organisation is looking for volunteers to help out the Flintshire Volunteer Centre can help you find suitable people. We can also help you get your policies and procedures in place so that you and the volunteers are safe. We provide training and support to help you manage your volunteers and to ensure that you and they make the most of the opportunity.